I started making a t-shirt quilt for a friend today and it made me think of the two I made for my sons. My mom made me one in this style many years ago and both my boys wanted one when they grew up so I waited until they were 25 and 28

Really, I put it off that long because I knew it was going to be a lot of work but when son 2 started hinting he was waiting, I felt I should do them.
In 2016, just 12 days before flying to spend Christmas with son 2, I started and managed to finish with 1 day to spare. Insane for sure as I ended up pulling an all nighter to finish tying it.
Here it is laying on our king size bed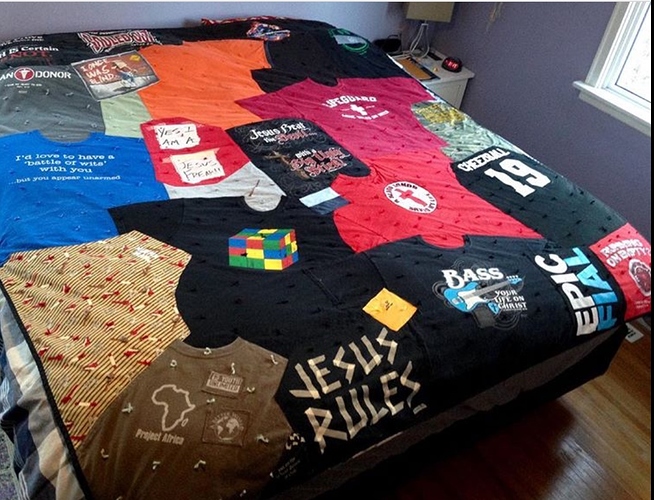 In 2017 I was more reasonable and started the quilt for son 1 in September. I decided to quilt his but, in hindsight, I wish I'd tied it as I like that look better.