I've had something like this on my to-make list since last year and the Spring Greening Challenge motivated me to do it.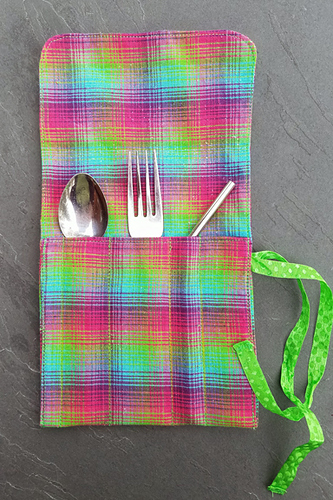 Not only were all the materials for the wrap from stash, they were all scraps left from former projects! Even the fusible interfacing which I ended up doing a little piecing to get to cover. That feels so good to use!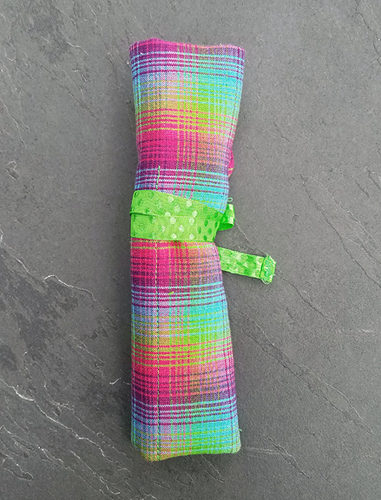 I'll keep this in my vehicle for when I grab lunch while I am out on errands "in town" 25 miles from the house. I avoid fast food, but also don't want to sit down somewhere for "real" food, so often get something from a grocery store deli. Since I don't want to take yet more plastic flatware home OR toss it which means I end up with something handheld when sometimes I'd much rather have a salad or soup. Now I can!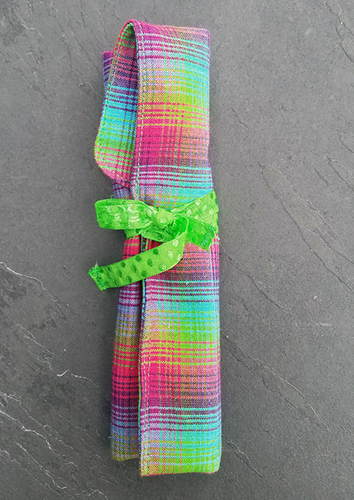 I have kept paper straws in my glove box for the last few years for when I can't forgo the straw altogether because of lids/spill-potential. While a biodegradable straw is way better than a plastic one, it's still not as good as a reusable one. I already had a set of straws (and the brushes to clean them), but had to buy the spoon and fork. I looked for the flattest flatware I could and found it at a thrift store that supports families in need in my county.