I'm so excited that @AcadianDriftwood received these so I can now share the pictures with everyone.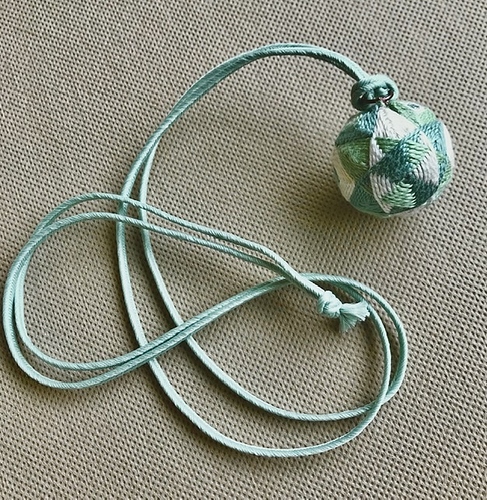 I made a mini Temari ball as a pendant. It has a ball bearing as the core, to give it a little weight. The ball bearing was slippery, so I covered it with a couple of glue dots, and that helped me get started winding the thread around it.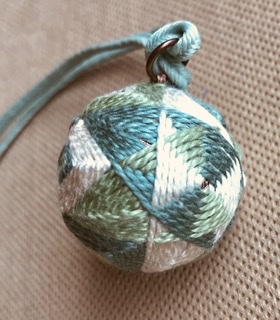 The other swap gift was my first Kiku Temari, an 8-point blue one.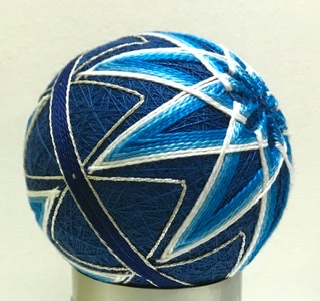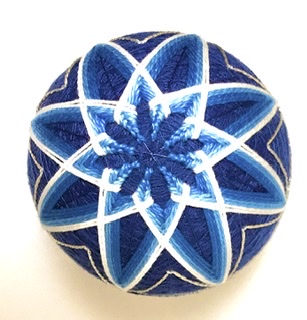 It was fun to swap these! I just can't stop making them, so it was nice to have someone to send to.