Okay, I believe I'm officially obsessed with temari balls! Here's my third: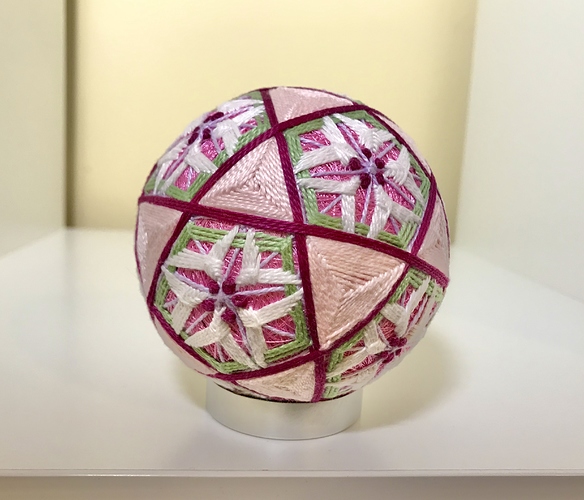 I saw a similar one online and had to try to make it. Of course, I found it's way above my current skill level! The flowers were particularly hard.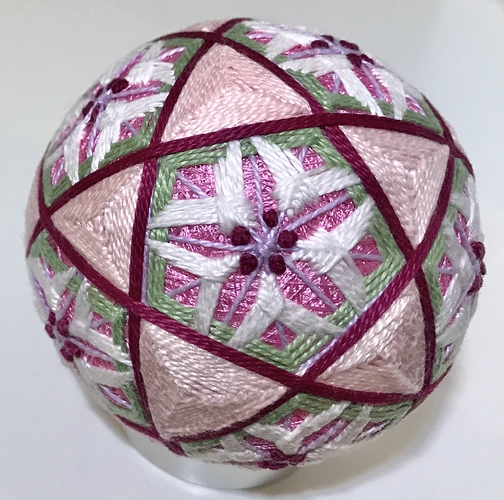 But I'm definitely getting some practice and improving as I go along, so I'm happy. And obsessed. Did I mention I'm obsessed?
This newest one is considerably larger than the other two. Here they are as a group so you can see…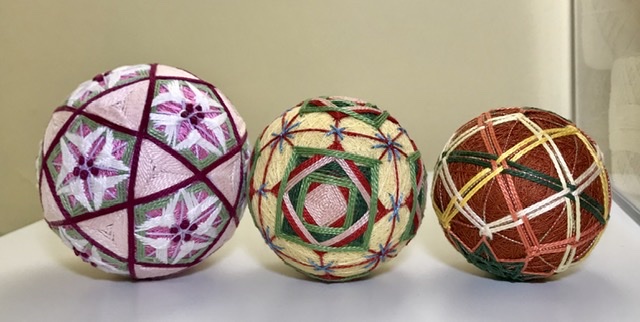 I think I'll do an easier design next!