I was asked by my dad to crochet a Grinch from a picture my sister showed him (my sister also crochets and I'm sure will be joining this community later today), but somehow I ended up making it? Anyway, he didn't like the lighter green of the smaller Grinch on the left. He thought it was too bright. I was going to keep that one for myself, but my aunt asked if she could have it, so I gave it to her.
I found the slightly darker green that he was much happier with and made him the Grinch on the right. The yarn is still worsted weight, but a different brand that happens to be slightly thicker (Red Heart Super Saver vs Caron One Pound). That's why his head "grew three sizes that day."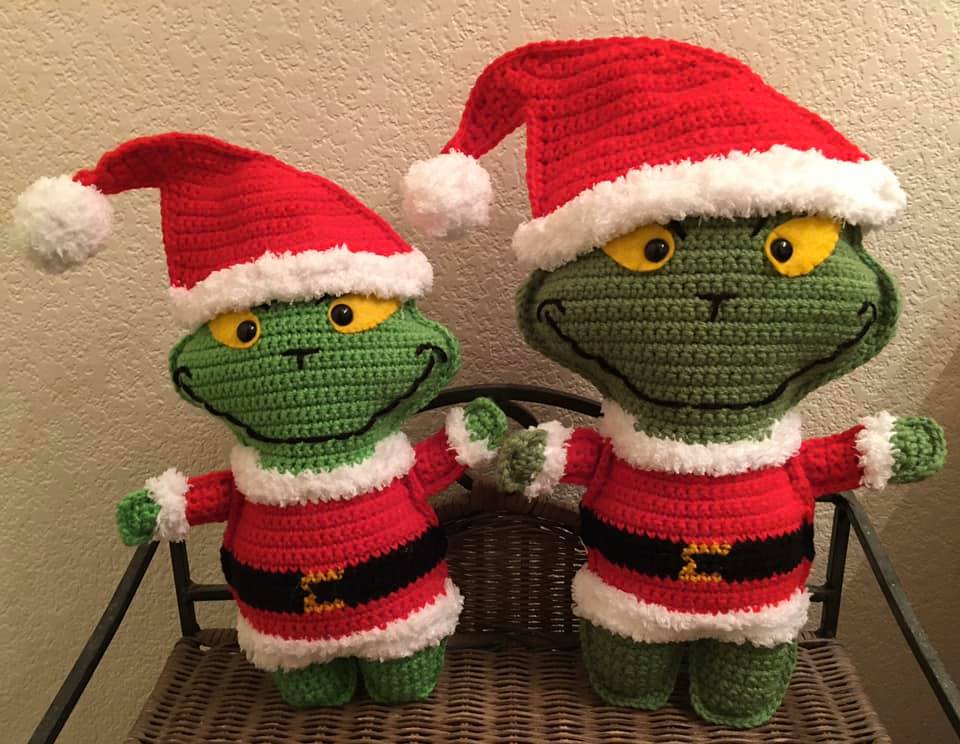 Here's the lighter green Grinch with his hat both on and off.