Hello everyone,
First post here. Hope you all are well and staying safe.
I have been on bed rest for a long while now, and wanted to do a lil wall art.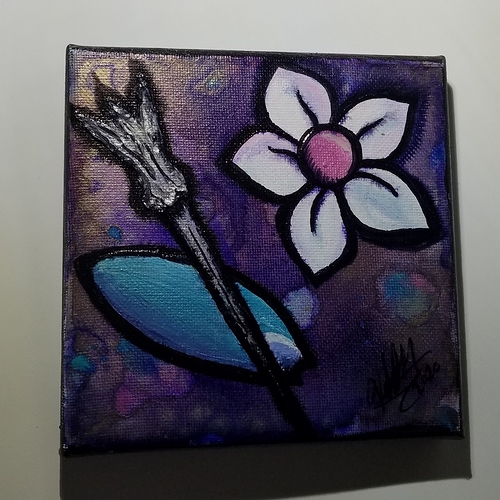 It is a mixed media, made with watercolors, acrylics, sharpie, and modge podge. The piece is base off my favorite fairytale film growing up, The Little Mermaid (1975). The painting is the dagger, scale, and hairpin left by the mermaid, after she turns to foam on the waves.

‍♀
You can see the inspiration picture here:
https://historica-kyoto.com/en/films/s11th-3/the-little-mermaid/