I love crochet and I really love to make a shawl.
The yarn I use is a Dutch brand Scheepjes, I love their yarn cakes so much!
I accidentally posted a shawl with the wrong pattern, sorry!
This is the "Moon shawl", a Dutch pattern.
Moanne shawl
Yarn: Scheepjes Whirl, about 1000 metres
Hook: 3,5 cm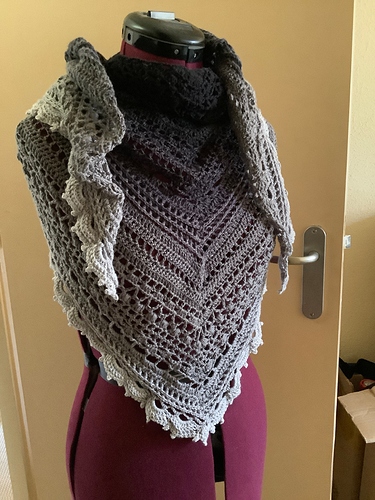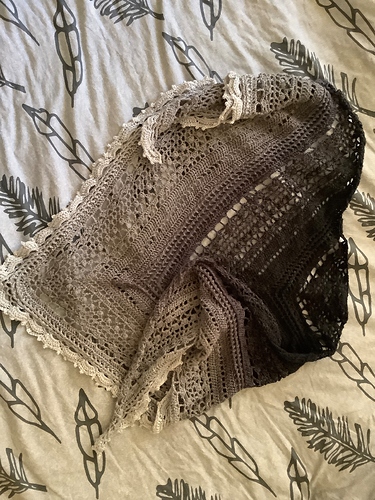 This is another reversible shawl and I love that.
Lots of FPDC and BPDC and popcorn stitches. Aawww, I just love it!
Added a little picot stitch at the end.
Thanks for looking! This time I have the right shawl and pattern posted haha