mmm looks good…and simple enough to make…
I made nothing yesterday; tonight I put gesso on some book pages and picked out 52 words for tomorrow's project. Now I'm going to work on my cotton sock loom-knitting project in bed until I fall asleep (it won't be long!

)
I've had one day so far where work got the better of me, but I've managed at least a little creative time every other day in February.
Mostly in the last week or so I worked on my journal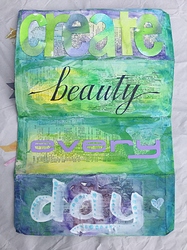 Everyone's projects are so inspiring!
I did 4 rows on the Weasley sweater and am working on my blanket rows now. I also pulled yarn out for the second puffin stuffie I want to make for my daughter. I haven't gotten to a point where I actually finish one thing a day, but at least I craft daily, that has to count, right?
My Hummingbird Zipper Pouch is complete!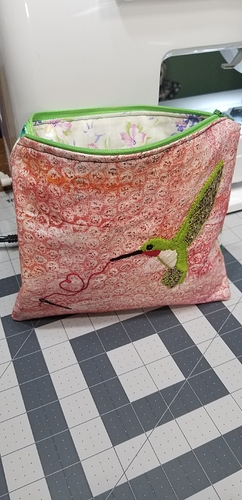 That kind of day sounds like a great day! Everyone should be able to laugh so much! Great journal page!
It really was – mostly just dumping stuff and mixing.
I love the humming bird and all the art pieces!! Also everyone's dinners look really good XD
I worked on my shawl a little more yesterday and today. Not very much cus I've been tired and then today my one eye hasn't stopped watering all day so I didn't want to focus. But I'm so close to being done!!
7/29 … I thought today would be more productive but all I did was crochet a few rows on my shawl.
I've been loving all the craftiness. You are all amazingly creative, talented people!
I've not been feeling it, the past couple of days, but I have still been creating.
I've done some work in my college sketchbook, managed to crochet every day and Thursday made marshmallow crispie cakes with Scott, for Miles to take to school yesterday (it's his birthday Sunday so he took those in instead of a cake).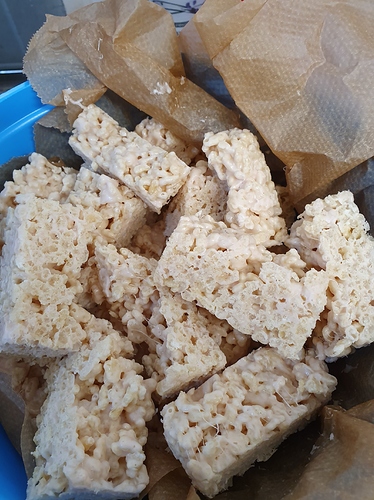 000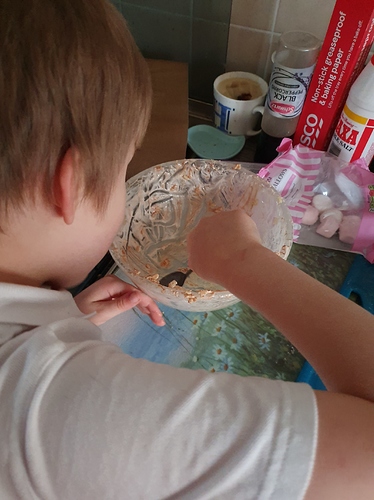 We needed to make 3 lots because Miles didn't want his friends in the other class to miss out.
Cooking can be an issue for me (it's an anxiety/panic attack trigger) so this was a big deal. Im really pleased I managed, Miles was so happy when he came out of school, it was worth the anxiety!
Today we're going to a local steampunk festival; I need loads of pictures for my sketchbook.
So, flower card attempt number 3, now that I have the gluing placement right. Didn't have much time Thursday, but managed to get the petals cut out and painted. Then yesterday morning (early morning-before work-crafting

) added the glitter. Yesterday evening I glued the flowers together, added the leaves and glued into the card. Really happy with the outcome this time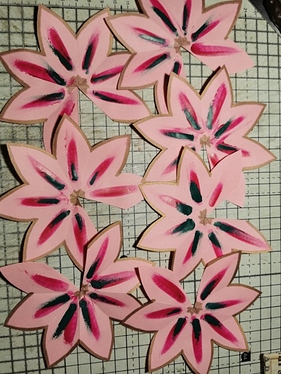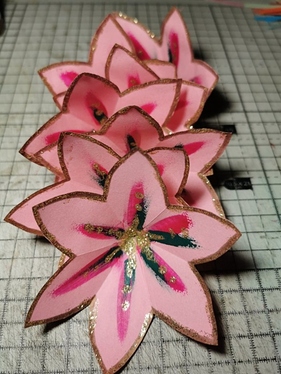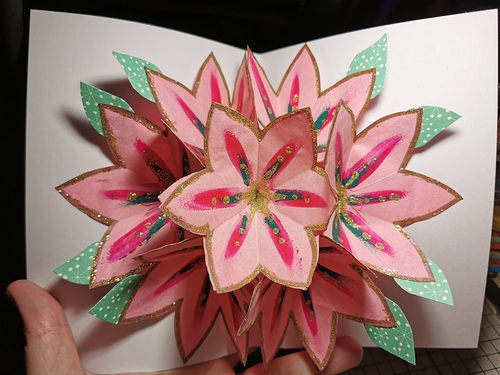 Those marshmallow crispie cakes look amazing!
That's beautiful … I've always wanted to make cards and this inspires me to try.
Glad you persisted! Your card is lovely in its revised version!
Marshmallow treats are always a favorite among kids…I also get cooking anxiety but so far this year, thanks to recipes shared here by friends, I feel more confident and less anxious to try things. As long as there is a recipe with clear instructions, I can do it!
I made this at the Whitby Steampunk festival today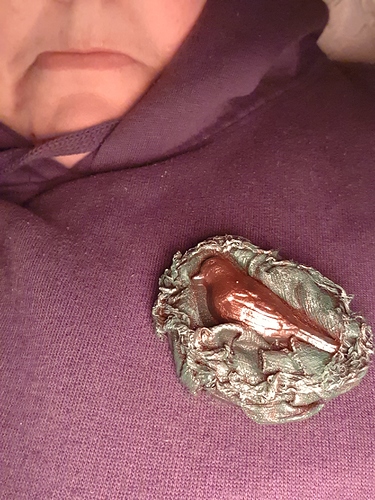 Post with description here
ha ha she is going to love those!
Yesterday I managed to finish that in-process scrappy dishcloth.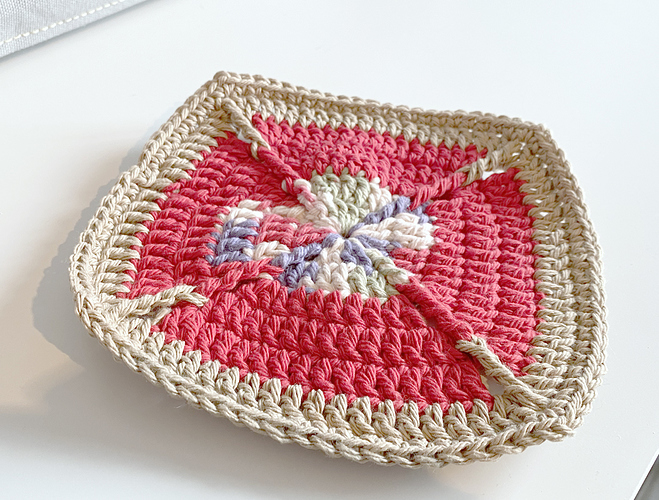 Less tangible, but I also cleaned the living/dining/kitchen, set out fresh candles, and put together a delicious dinner for a nice Date Night. It's amazing how just a night at home on the sofa can feel indulgent when you add candles, pick up a dessert treat, and take time to snuggle up together without phones or laptops.
While DH plays D&D today, I'm going to spend some time playing with some special beads I picked up.
That sounds delightful!
Today is home-and-crampy day here so I'm tinkering with various projects. There's a little time in the afternoon when I get full sunlight on my front steps, so I sat out in it and carded 1-2 oz. of Hog Island fleece, which had been dyed with black walnut: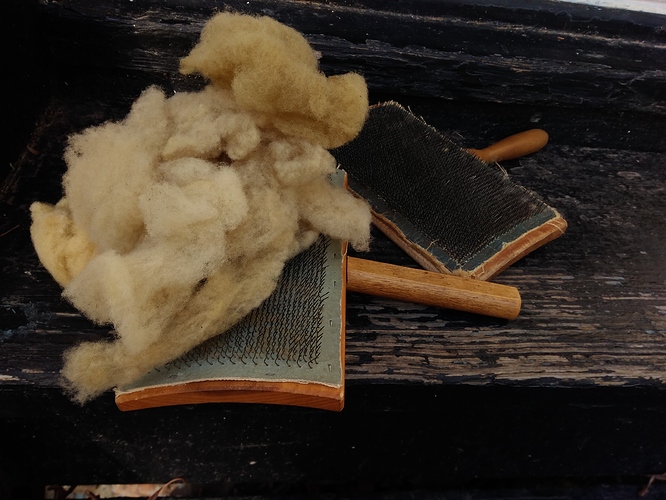 There's still a lot to do, but I only work on it during those afternoon sunny-spots, when it's warm enough, so this amount is today's thing.