Every year for the past bunch of years I have made a daily quilt. One year it was sky at 4pm. One year it was daily high and low temps, last year I asked people to choose between two colours.
This year, I couldn't think of a cool data set, so I decided it was the year to crack into the zillions of fat quarters and beautiful fabrics I bought. Love and have been hesitant to cut into. The data set is no data set. And I'm the only one who chooses. Only guideline is today's fabric should have some connections to the one directly before it.
The paper piece pattern is one of my favourites. It's called Marley (aka Three Little Birds) http://627handworks.com/2013/05/block-rockn-week-6-marley/and quite frankly, it's a message that speaks super much to me. Especially now.

So in the Hurley burley of cranking out 500+ fabric masks, I got a bit behind. Today I sewed for me. And cranked the tunes (and the heat, seriously! go away snow) and caught up March 20-april1…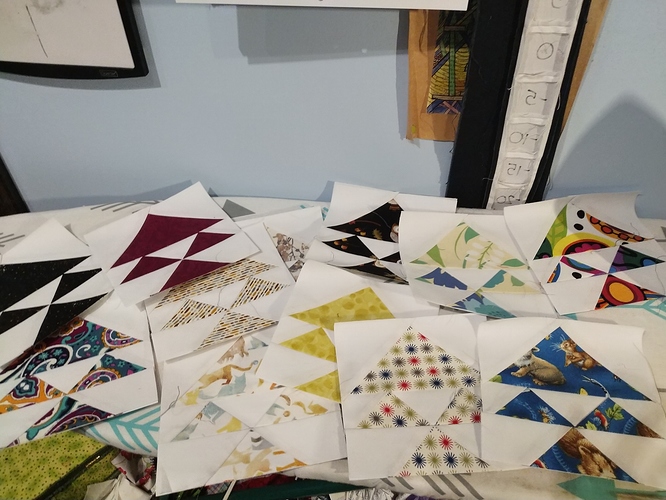 Tomorrow. Another 12 days and 50 masks is the goal.
(I know this isn't technically a completed project. Feel free to move)