Hi you crafty bunch!
Next up in the covid isolation fabric stash sewathon!!
Defo a little out of my comfort range, I love the mesh tops that seem to be everywhere lately, but unless I wear a camisole under or something I'm not sure that I can get away with it as an older Plus Sized laaaaydeeeeey!!
Buuuuut, I made one anyways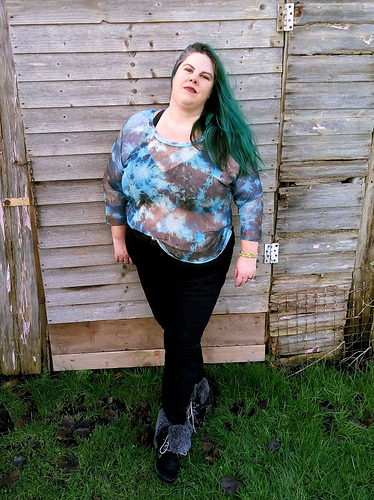 I do normally use French seams on sheer stuff, but since this was a knit I used my overlocker so I didn't need to.
I will admit it wasn't really bra under mesh top weather when we took the photos… it was a tad freezing!!!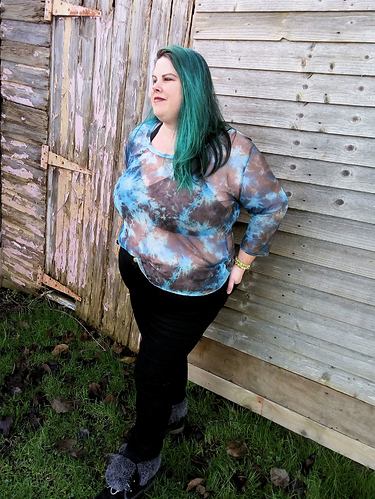 Not sure if I'll dare to go out into the real world with just a bra underneath, but then we're all shut in at the moment anyways so it doesn't really matter, I can worry about that later on eh!!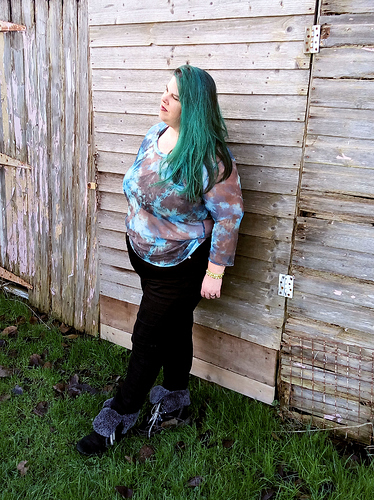 Rave Shirt pattern (affiliate link) - also has square and angled necklines and crop options but I haven't tried those yet!

Tie dye light power mesh was from Frumble Fabrics
And thanks to hubby as always for being my photographer!!

Hope you like it!


Loops xx