Step by step I'm converting my little girl's nursery into a big girl room.
The first finished item is her new desk.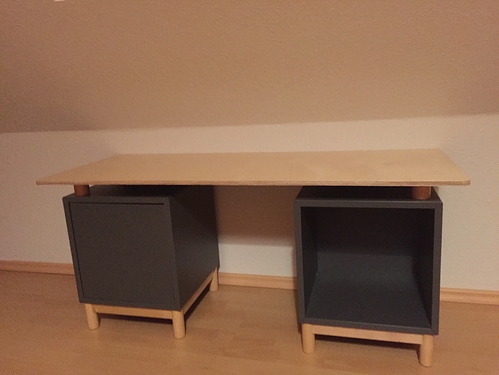 I took two Ikea "Eket" base units and added a plywood top.
More room to craft for the little one: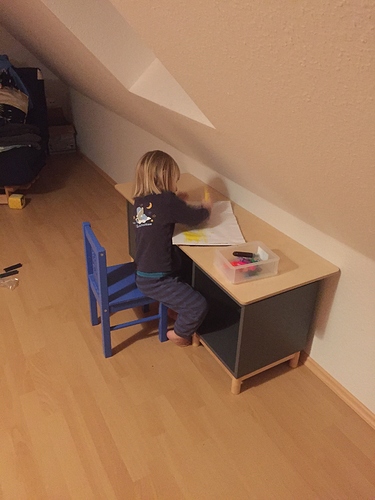 Next up is her bed but that's going to be more than a naptime project.