Made for a swap, this (these?) dolls were super enjoyable to plan and put together.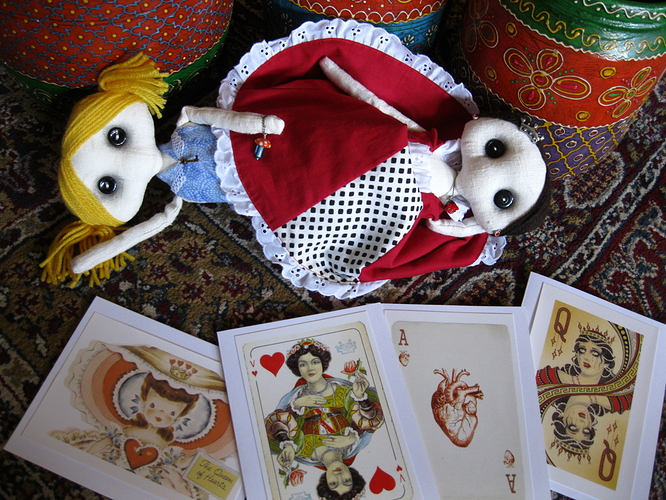 Figuring out how to mirror their dresses was really something, especially at the fold. I was so please with both collars.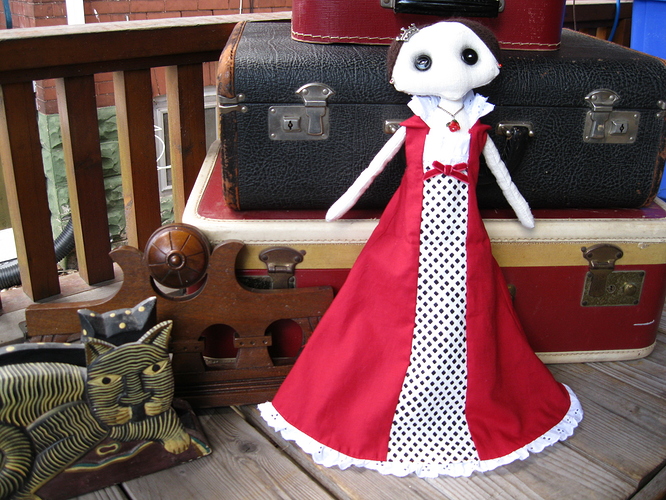 They are each kitted out with so many fun little details, sparkly red jewel earrings for the Queen along with a glass rose pendant, silver crown, and red velvet bow.
For Alice, a key necklace, clock charm, and of course magical mushroom bracelet.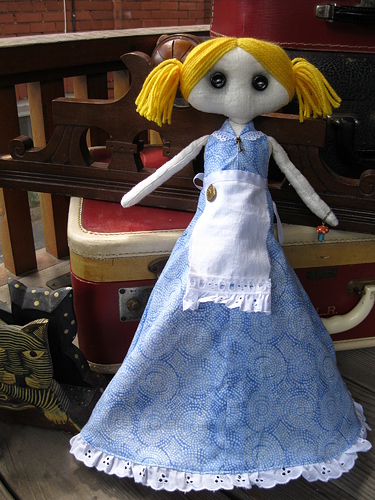 No pattern, just made up.