A while ago, my friend @LadybugsAndBees asked if I could make something from fabric that was given by a dear friend to her son. Of course, I said yes. I did some research and finally came up with a sort of modern travel bag and pouch. The outer fabric are from men's suit jackets.
Of course, life got busy and weird for me and I sort of forgot about everything. When I moved, I left a lot of things at my brother's house. He has been mailing me back some of the items. Guess what showed up? So, thanks for being patient, dear Barbara…I will be sending these to you tomorrow!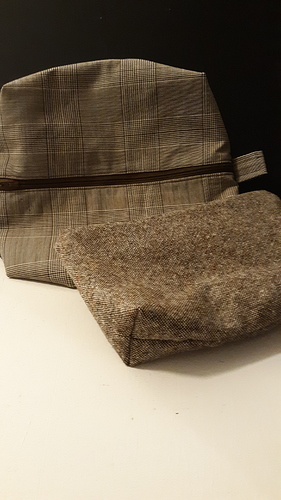 The inside lining is the fabric she sent me…I used iron on vinyl in the pouch to make it more waterproof for things like soap, toothbrushes, etc.