Spring is a Birthday Bonanza for our household with at least 6 friends and family to celebrate. Hoo! This is the first card of the season, even if it is not for the first birthday: my mom's!
This was the most complicated card I have made in awhile which was a fun challenge! And so I took many detail shots. So many detail shots.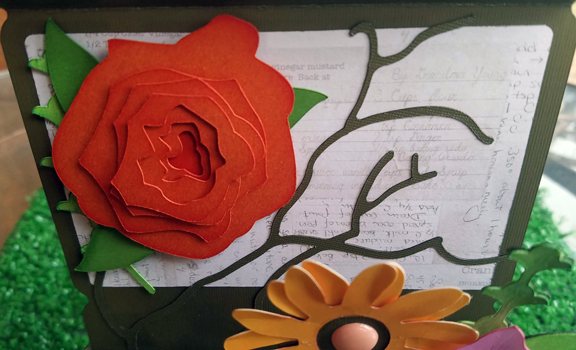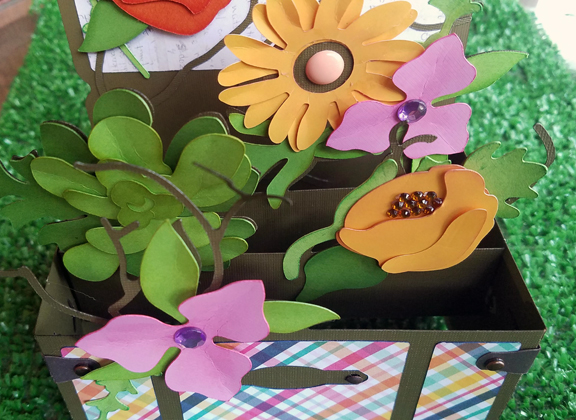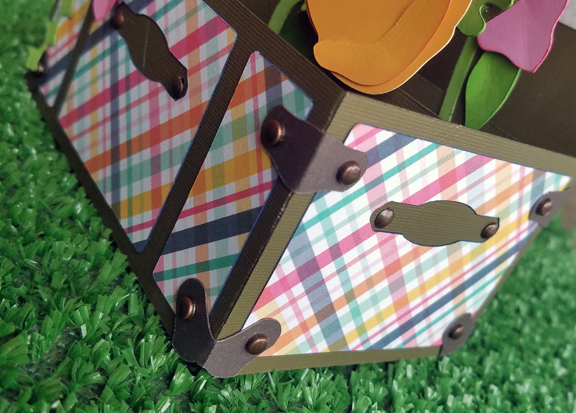 Another fun challenge was trying to get all twelve (12!) papers from stash. SUCCESS!
As is my way, here is shot of the card "collapsed" into its bespoke envelope.
One reason this card was made out of order was so I could give it to my mom when she visits us a full 5 weeks before her birthday and save the risk of sending it through the mail system (and probably about $3 in postage, this card is huge and thicc). This meant I could stamp a sentiment on the outside of the envelope.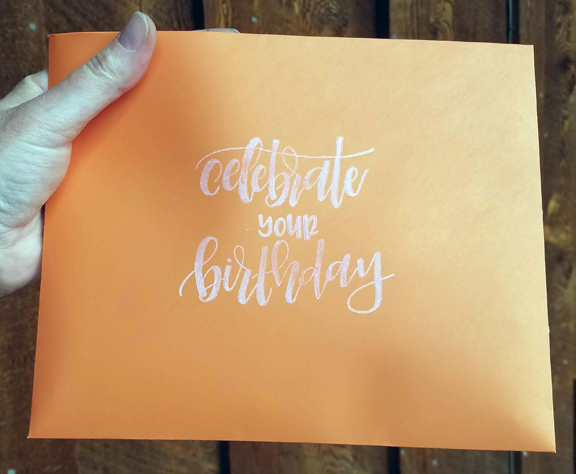 I used my Cricut Explore and project files from svgcuts.com.