Hi Lettuce Craft! For my first post here, I wanted to put something that I loved. So, here's a quick painting of Grillby from the RPG, Undertale!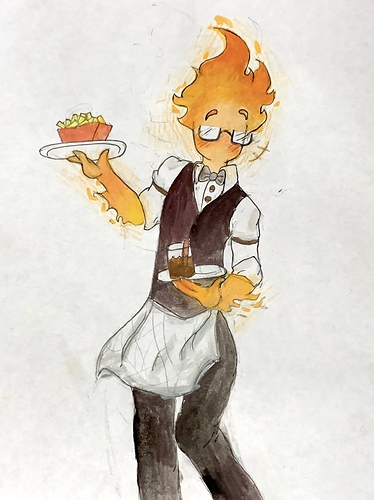 I used Micron pens for the lineart and Artist's Loft paints for the colors. Then, finished it off with some light shading via watercolor pencils. It was really fun doing the blending especially!

Still working on painting techniques, but this was some good practice.