This was a SUPER simple idea, but I was so happy with how it turned out.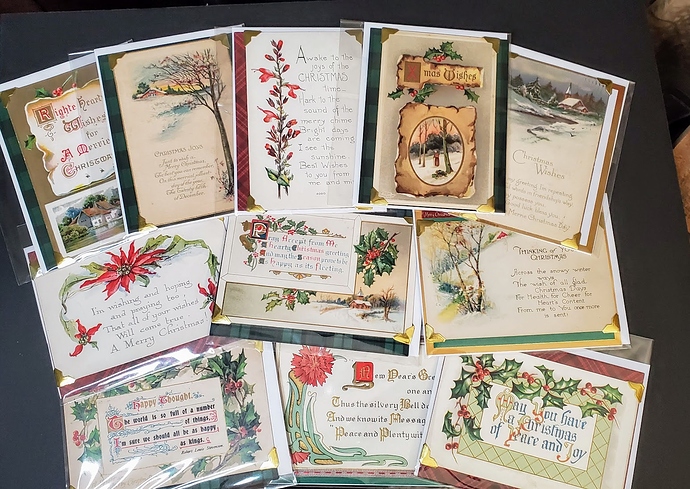 I picked up a big, assorted lot of antique, 100 year old Christmas postcards. These things were so neat because they all had 1 cent stamps and handwritten messages and postmarks from 1912-1926 or so. I loved the art style, the greetings, and the archaic spelling of some of the words (like one said "Merrie Christmas.") They literally don't make things like this anymore. So I decided I wanted to give them a new life.
I bought a pack of blank greeting cards and some gold photo corners.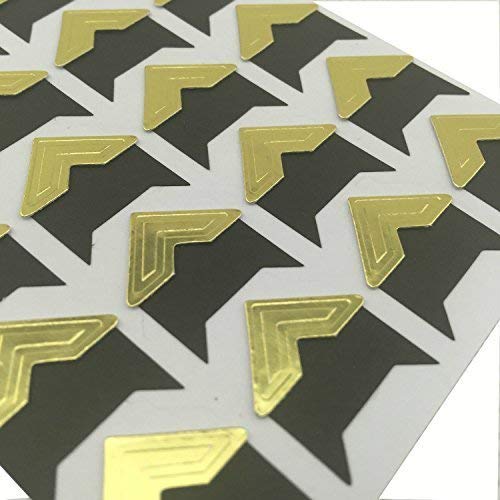 This allowed me to put the postcards on the blank cards without doing any permanent damage to them and also allowing you to easily pop the postcard off to read the backs as well.
On some of them, I also used decorative washi tape to add a little more interest and design to the card.
I bagged them with an envelope in a clear cellophane bag and put them out for sale at my holiday shows. They were a huge success and for a very minor investment of time and supplies, I was able to not only make a little extra holiday cash, but give these antique cards a whole new life. It felt good to get them out and seen again and appreciated. Plus, it's a great way to recycle and reuse perfectly lovely pieces instead of just throwing them out.