After catering desserts for a performing arts gala last weekend, I decided that it wasn't too late to make Valentine cupcakes! I'm starting a new business and am having a blast playing with cupcakes.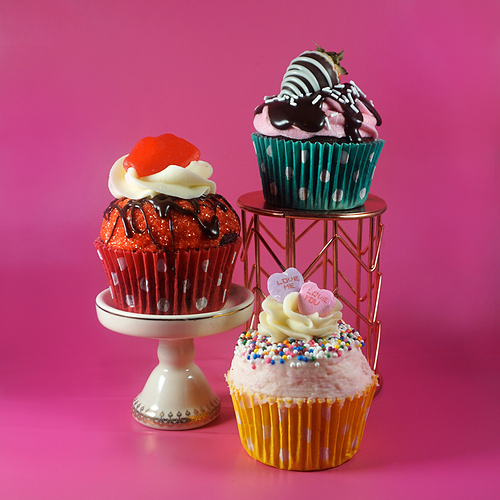 Side note: the first order of business when I started this biz was making a small lightbox for goodie photos. I LOVE how much better it makes my photos look!
I made three kinds of cupcakes for all the lovers out there.
• chocolate with baked-in chocolate ganache centre, strawberry buttercream, sprinkles and a chocolate covered strawberry
• red velvet with a cinnamon heart-infused chocolate ganache centre, cream cheese frosting, red sugar and Hot Lips candy
• vanilla cupcakes with conversation heart buttercream, sprinkles, and conversation hearts
I had a blast figuring out fun ways to decorate these, and can't wait to do more for upcoming holidays! I'm already planning my Easter carrot cake cupcakes.