Hi everyone!
For my career counseling, I got an assignment to make something that shows how my journey now feels.
I got a canvas and got my soft pastells out (I only have 6 colours, and I used 5 haha)
This is me creating a view from inside a cave to an outside world, with the outside world tickeling slowly to the inside.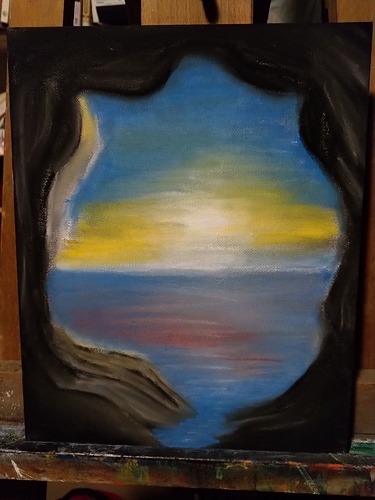 For me it looks better from a bit further away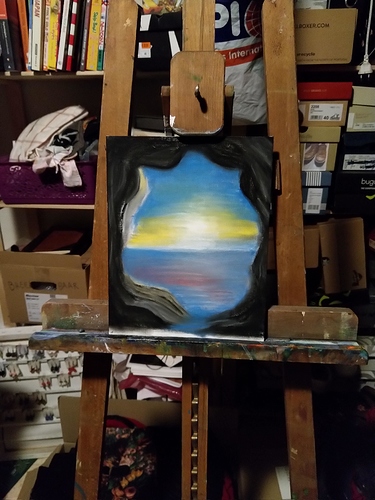 (don't mind the mess, I have no excuse)
When making this, it made me realise how much I love doing this and how long it has been

(I wasn't sure if I should post or not, but decided to do it any way because I need to take more "risks")