Three years ago, I found a bunch of delightfully creepy vintage Santas at a flea market. They had a whole bowl of them available, but I thought they were a little pricey at $5 apiece. Of course, now I wish I had taken them all. But, I picked out two of the best (worst?) ones to use in craft projects. One, I used immediately, and the other has been hanging around on my desk since. Until now. I finally realized that all he really needed was an Altoids tin.
His outfit probably used to be bright red, but it has really faded out through the years. I was glad I had some Christmas papers with muted colors.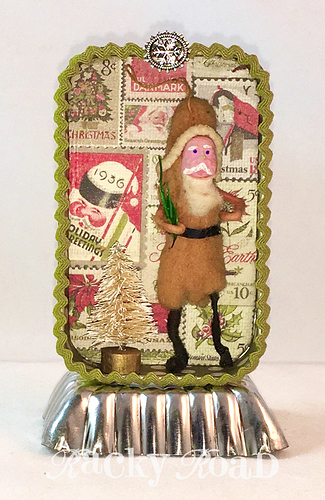 I didn't want to permanently attach him in any way, so I stuck a pin through the background paper and he's just impaled there, much like the way you would display a bug. A little tart tin makes a great base for this piece.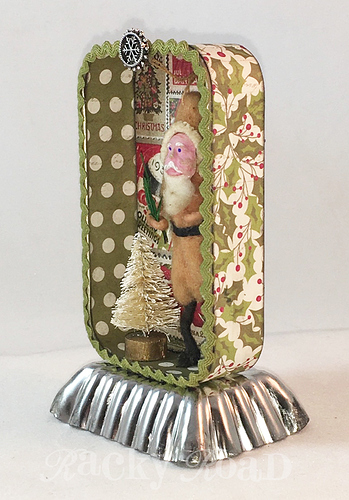 I'm glad I finally gave him a home. He seems happier now. As for his buddy, he still enjoys ringing Christmas in every year on his sleigh.