I like doing smaller scale drawings because of the smaller time commitment. It's also a fun way to try a different technique. if it doesn't turn out well, it doesn't feel like a big loss. My kids also enjoy getting them. I did a small drawing for each of my daughters.
the first is inspired by the play they are currently in, "the miracle worker" The waterpump is a main feature in the story about Helen Keller. The drawing is an ATC done in ink.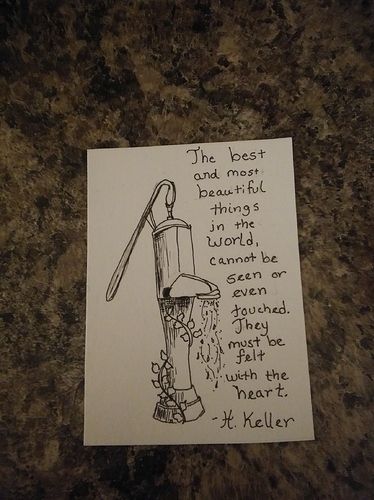 the second is inspired by the musical Hadestown. its a 3" square drawing of a carnation done in red and black in with pencil shading.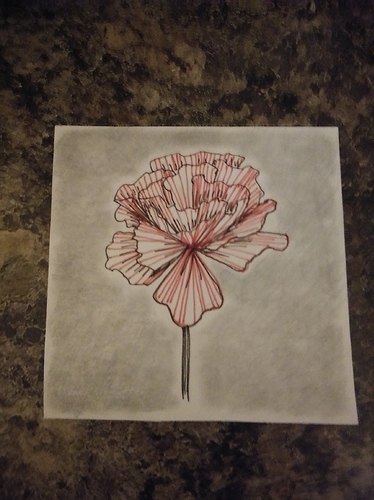 the 3rd is a zentangle, done on a 3 inch square in black ink. with pencil shading.