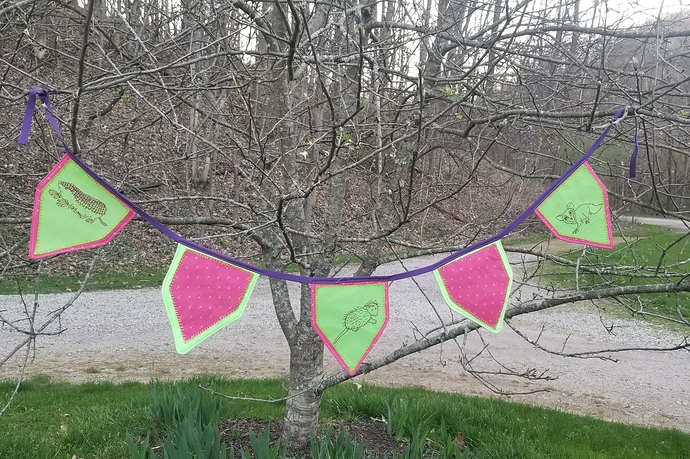 My partner in the Color in a Box swap asked for a bunting and loves the colors lime green and fuschia. I dug deep, and found some fabric in a pink that'll work for fuschia that a friend gave me years ago, and used more of the left over lime green soccer jersey.
I learned from making the skeletal walrus embroidery that I would need to trace over my pattern in pen so I would see it well on the jersey fabric.
She also likes weird animals, so I embroidered 3 animals, one on each of 3 buntings.


Then the flags between the embroidered ones are opposite with the fuschia fabric.
I had purple bias tape in my stash, so used that to attach the whole bunting.
Thanks for looking!