Deep breath. I think I have finally satiated my pillowcase making cravings, at least for the time being.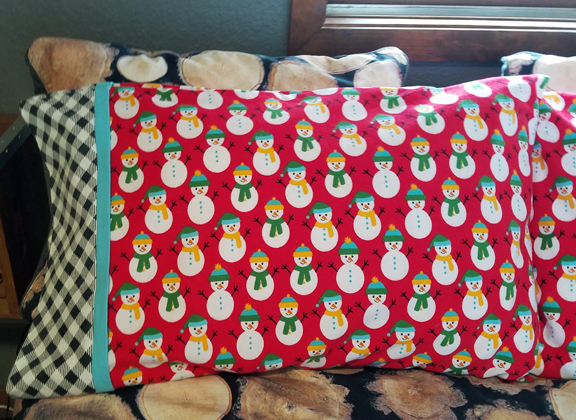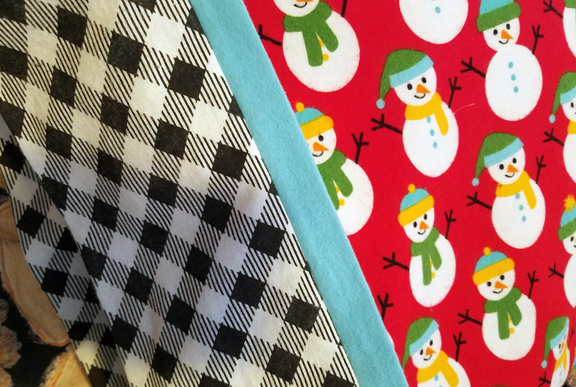 This time it's flannel snowmen trimmed out with gingham/buffalo check cuffs and a light blue detail strip. I still went with the French seams and the nice "burrito method" for attaching the cuff and detail piece. It gives me an inordinate level of satisfaction how nice the finish is using these methods.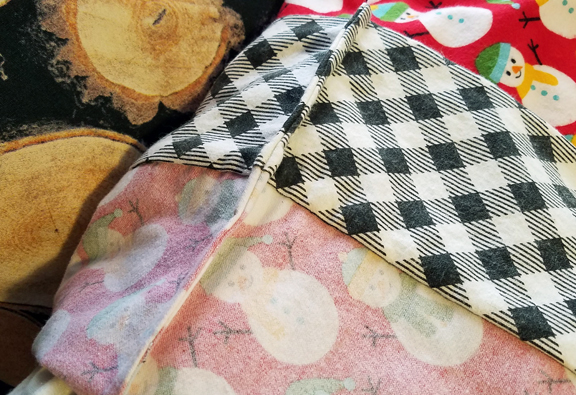 I even remembered to add the cuff n stuff on opposite sides for using on our guest bed. Our guest sheets are red, so these fit right in! Or close enough.