From the day my oldest one started to build large and complex landscapes with his wooden train set he wanted to have a model of Dresden (the city we lived in) main station. here's a reference image.
When we moved away some time around his 5th birthday, I decided to turn it into reality: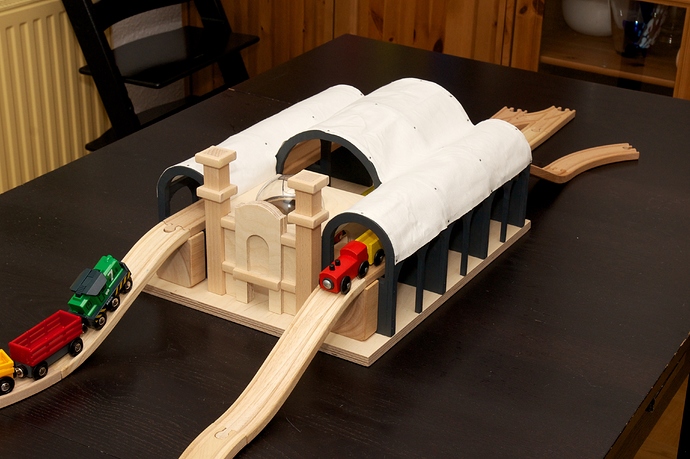 He's long since moved from wooden trains to H0 models but he still takes them out when playing with his little sister.