For everyone to post photos of their new 4x6 Art!
Oh my goodness. I almost forgot the joys of a new swap gallery!
Oh my goodness, I am the first poster! Well, get ready because Bluebird hit it out of the park! She has set the bar very high. She combined two of my themes, mushrooms and cats. Not only that, she customized it to be my baby Venkman! The markings look just like him. I absolutely love this and I adore her artwork. Thank you so much @bluebird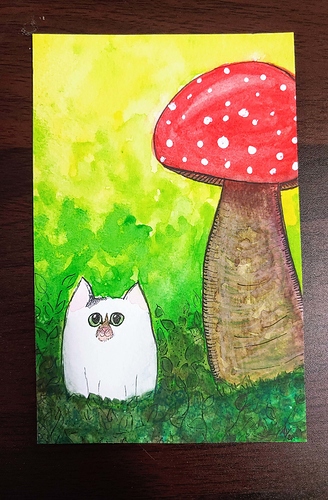 That is just the absolute sweetest thing ever. I adore it and I'm sure you do too.
This is bright and happy! And love Venkman!
Aww, thank you! And you're very welcome! I'm so happy it arrived safely and that you loved it.
I really enjoyed making it for you.

@bluebird this is wonderful! The topic mashup was fun, but really the best part is baby Venk! What a great job!! Sure to be treasured!

Yes! I absolutely love this. I'm a huge fan of @bluebird 's art style. This is going to be framed and put up on the wall. I'm so happy I did this swap!
Aww, thanks, everyone!
And thank you too, @gozer, that is so sweet!
It's hard for me to see my style, I still don't feel like I've found it yet. I'm a huge fan of your work too and am very much looking forward to seeing what you make!
Oh wow, this is adorable! I love the layering and light in your painting @bluebird!!
Thank you!
My art from @Lynx2Lancer arrived today! It is super cute. I love it and can't wait to find a spot for it.
I'm glad you like it! I love that I was able to use a masterboard that the amazing @Reinikka sent me as the background!
Sweet! That cat makes me happy
Aww, so sweet! Love his advice too!

2 great pieces!
@bluebird I love all the texture you got going on with thst mushroom
@Lynx2Lancer kitty wisdom! What's not to love?
I love both of those! Maybe I should remake mine with a cat theme?

I received from @geekgirl - a card and some extra paper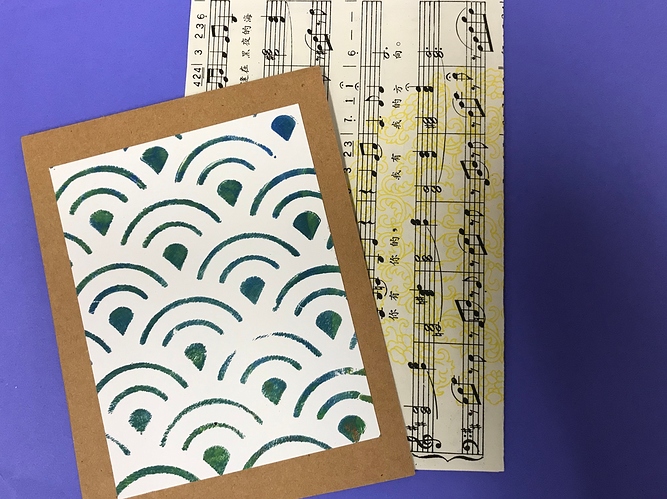 And art in the style of Dyan Reavley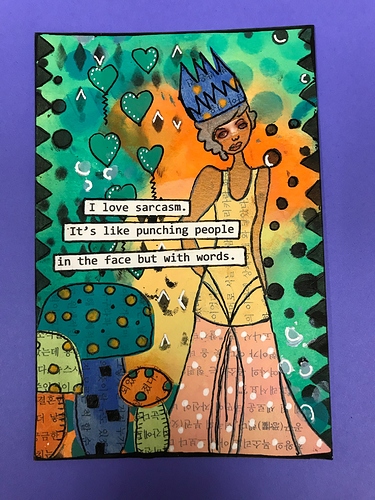 I love it and it will hang next to my "I'm silently correcting your grammar" sign!!
Thanks so much Carlee!