I took a personal day from work to just be Me today so there was crafting, music, cats and a yummy gyro for lunch.
Here are my latest creations that are Garage Sale bound!

I made a pin cushion from eco-felt and a repurposed plastic lid for the base. It's 5" in diameter and about 3/4" deep.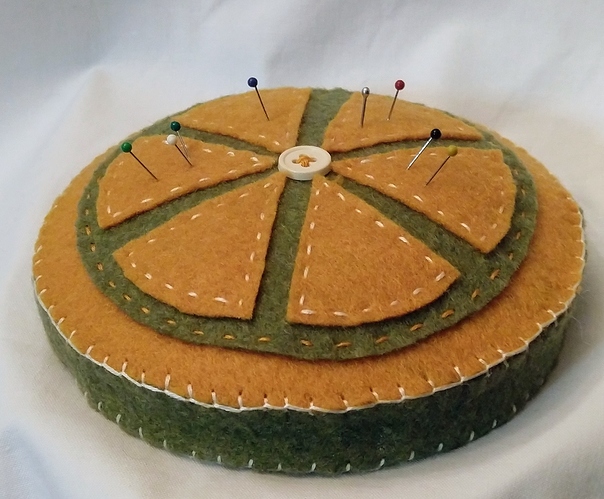 The needle case is made from a repurposed mint tin that I snagged from my DH. He keeps these mints in his desk so I took it out of his desk. (It was empty so he didn't mind.

)