I had saved this pattern* last summer when I realized that I was DONE tossing out dust masks worn when woodworking and other dusty things or during pine pollen season.
Well, making some suddenly came to the top of the list for some reason.

I decided to make a few for TheMisterT as well. One more appropriate for public wearing than the other. I was able to use all stash, including some favorties of which I'd kept almost uselessly small scraps.
I thought that while I was at it, I'd offer a couple to our older, non-sewist neighbors. One "plain" and one "peanut." You can (almost) see the 2 different sizes in this shot.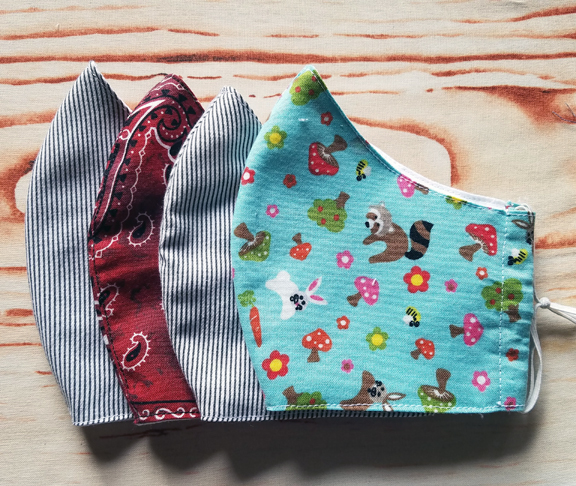 They are lined with a "pocket" for adding a filter if desired.
As of now, the elastics are not tied to fit the end user, so I left the knots out, but they can go inside the casing for added comfort as with my trial version.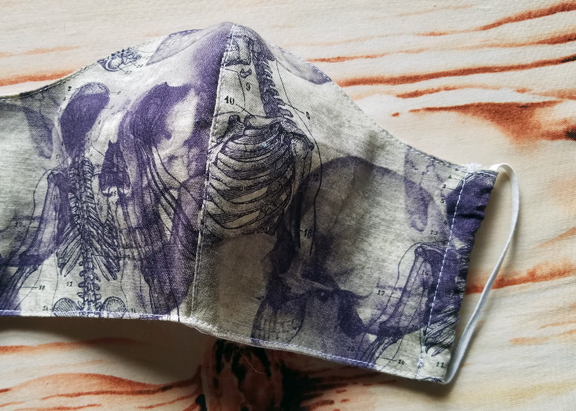 "Quarantine" hair, don't care!
Obviously these are not sterile. Nor are they 100% protection against anything, including microscopic pathogens.
*It took me many hours to make just 9 of these, so not suitable for mass producing for donation unless you could get a group together to assembly line produce them… which is not really an option these days.