I have a weird collection. It's foreign toothpaste. And while everyone acknowledges it is weird, I have been lucky that quite a few folks also find it fun enough to randomly send me toothpaste from their travels! Family and close friends are great sources, but I've also received toothpaste from people like a friend of a friend who I met at a party once, our financial adviser, and someone who worked at TheMisterT's publisher who I'd just met at a con. These people deserve a special thank you.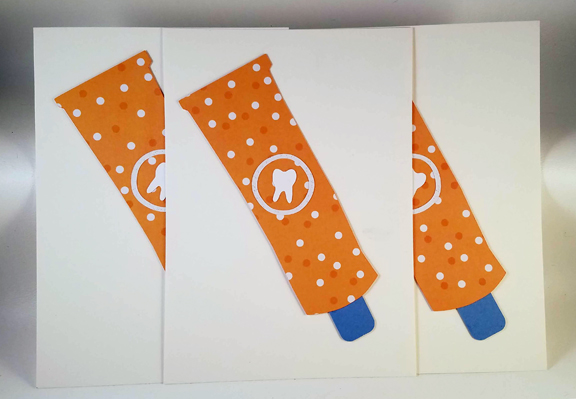 I cut the images on my Cricut and mounted them to 5x7 flat card blanks that I stamped on the back.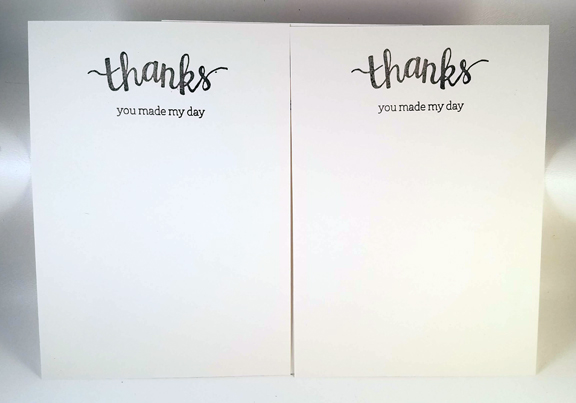 And while I was at it, I stamped a little on the envelope.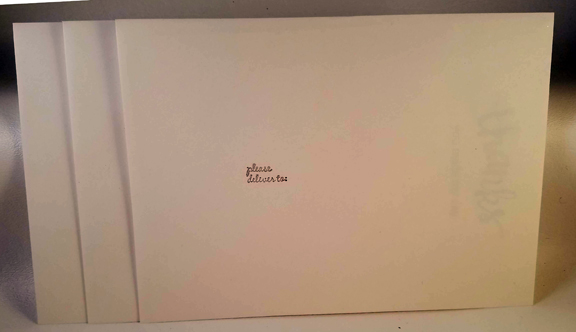 And here is a portion of the collection displayed in our upstairs bathroom.