At my household, we've been playing Animal Crossing quite a bit lately… so my son asked for an Animal Crossing cake for his birthday.
He wanted several specific things, including the character Isabell, fishing.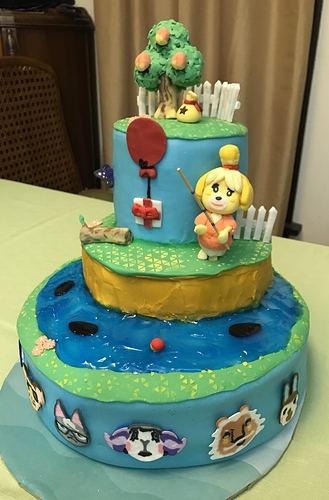 Here is a breakdown of materials:
Tree: rice krispy treats with fondant leaves and fruit and candy clay trunk.
Fence posts: fondant
Balloon: candy clay
Gift: fondant with candy clay ribbon and fondant bow
Butterfly: fondant
Log: candy clay with fondant leaf
Isabell: fondant
River: piping gel
Fish: fondant
Character faces: Color flow transfers
Grass: fondant with triangles stenciled on with icing
Flowers: fondant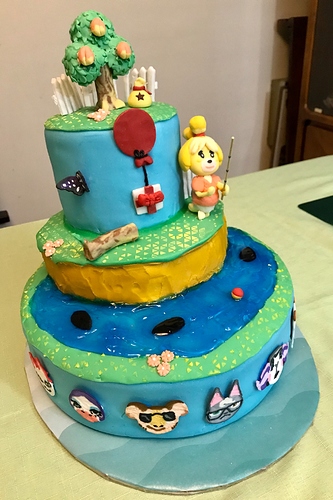 This cake was delivered to my son way late; I'm not sure I have what it takes to make these kind of cakes any more.
CERTAINLY not my best work! It bothers me that the things are not "to scale", but at this point I'm just glad it's done and tastes good!