I recently learned how to crochet. I did so after learning how to spin plastic into yarn. One of the things I realized is that there is a lot of plastic in my life. Grocery bags have been replaced with reusable ones but I have bread bags and cereal bags, etc. And we've learned over the last few months that all the plastic we were chucking into the recycle bin wasn't actually being recycled. Now a lot of people are trying to do zero waste and that's all well and good but sometimes, you gotta buy a box of cereal because homemade granola is expensive.
Here's my first plarn ball: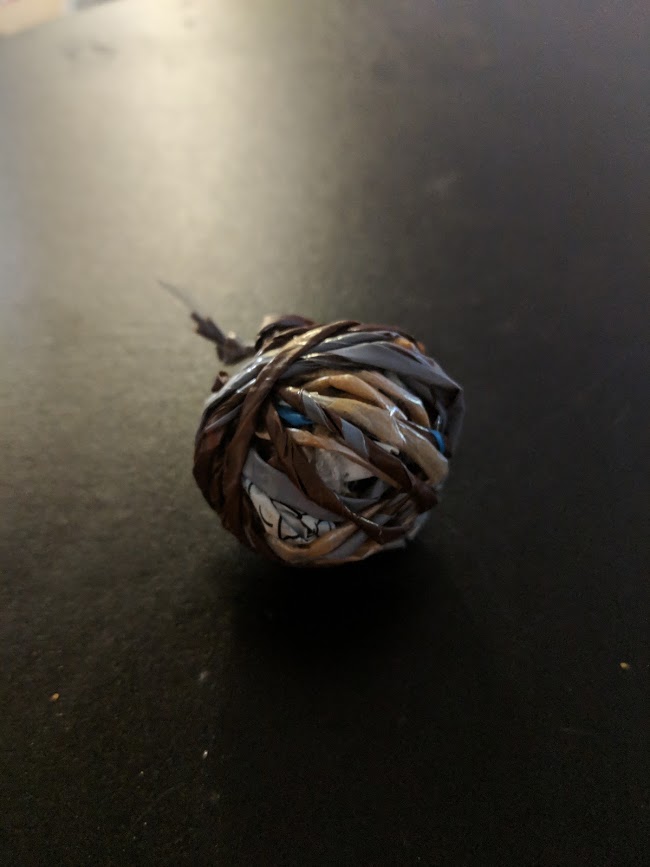 It is from a bread bag. I think it's close to worsted weight.
So anyone else doing plarn? What are you making with it? What should I make with it?