Here are my 6 ATCs from the Weekend ATC Blitz #4..
This time, I included trees in all of my cards, and did them all as cut paper collage. Once I had my ideas sketched out, each card took about an hour or so to make. I used my latest masterboard as the background.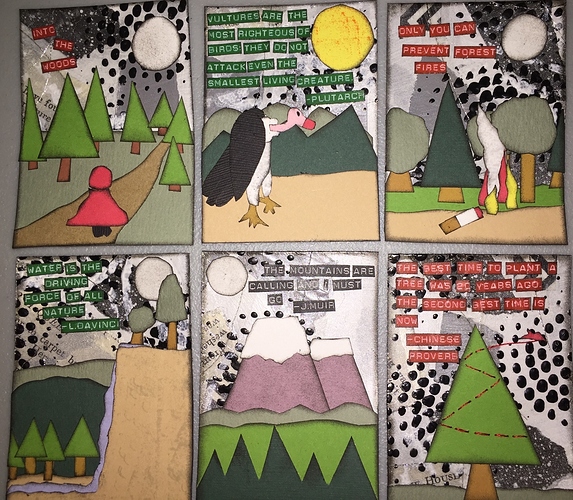 I think this is my favorite set so far!