Hi all!
I was in the mood for sewing and since I have spring holiday, I wanted to sew another pillow case. I treated myself and bought a fun package of blue/greyish fabrics. (Not that I needed it

)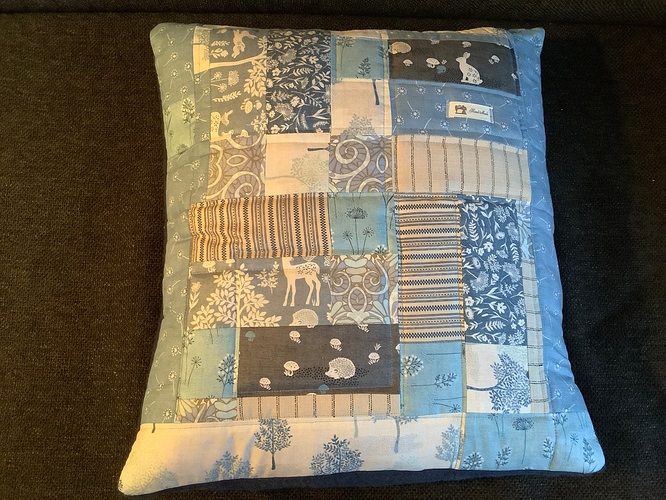 I didn't have a plan, just cut the fabric in squares and started sewing. Cutting pieces and sewing again. In the end the piece wasn't large enough, so I added strips as a sort of frame. I like the the look of it!
I quilted it, just with a regular stitch nothing fancy or complicated.
And a collage of the pillow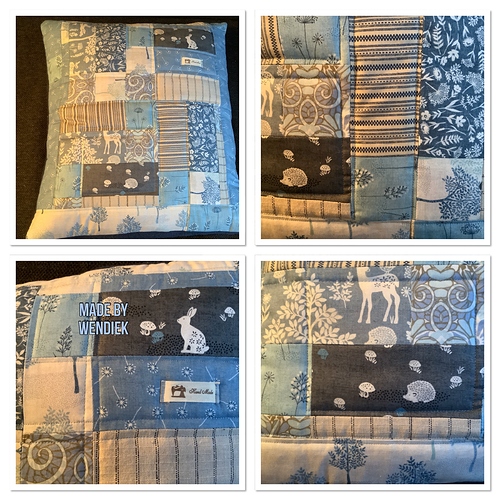 I had fun sewing!
Thanks for looking.