After sewing a quilted patchwork pillow case I remembered needing a gift for my stepmom this weekend.
She loves her dog (nowadays a jack russel, but she had a yorkshire terrier before) and I had some fun doggie fabric in my stash.
So I cut up a front piece and two back pieces so I could make an envelope closing. Love that.
And here it is, took me about 30 minutes with cutting, sewing, ironing and finishing the edges.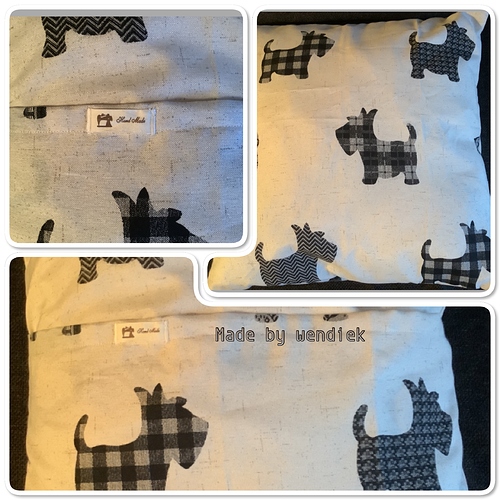 Thanks for looking!