My kid is going to bday party next weekend; the invite called for the guests to dress as fantasy creatures like gnomes and elves.
So Ari put together a costume he called his urban spider sprite outfit. I inquired whether he might like wings. The answer was yes of course.
I have made wings once about 7 years ago. Oddly enough for the same bday kids party. Anyhow, those wings were huge. He was knocking down little kids at the party.
We decided to go smaller this year. I also decided that instead of stockings I would try cellophane. It took me 3 tries before I figured it out.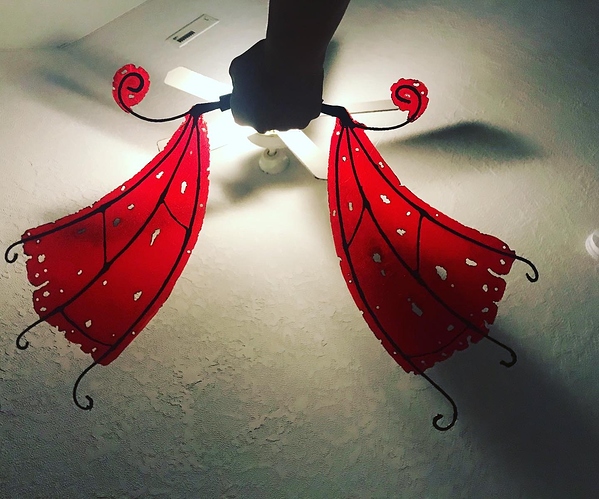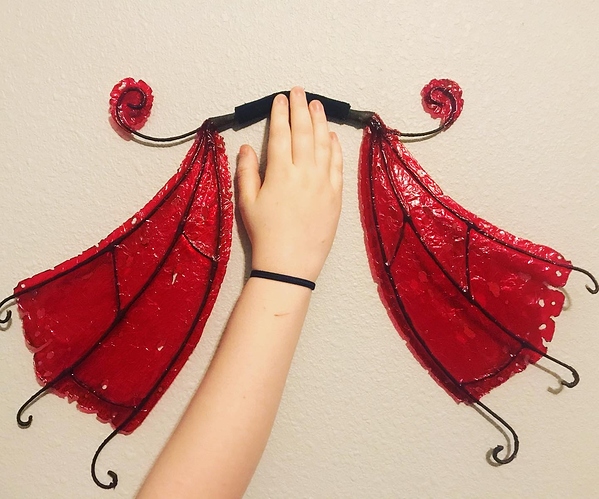 The child is happy with them and now I have something like over 100 sheets of cellophane because it was the cheapest way to buy the color I needed. More wings perhaps…who knows.