What do you get when you cross micro crochet and a 1" dollhouse cat?
You get your microscope because that thing is small.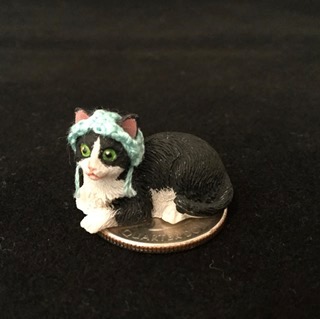 I've been de-stashing in a serious way lately, and during the clean out, I came across a tiny white cat. Like a true crafter, I abandoned the cleaning and pulled out more stuff to paint the cat to look like our kitty, Chair. She didn't look quite right, so I crocheted her a hat.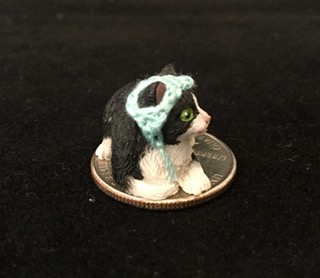 And then promptly mailed her to her new home. Thanks for the pics, MW!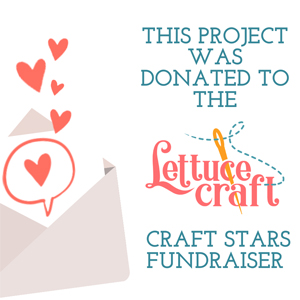 LETTUCE CRAFT NOTE: This project was crafted and donated to the Craft Stars Fundraiser! It is available via online auction until Saturday, February 8. For more information, please visit the auction listing.