Thanks! It really was! I've been having so much fun making tons of new recipes in my parents' kitchen. Gonna try another one tonight!

Prompt: January - Learn a New Skill
Team: Bits and Bobs
Project Name: Alcohol Inked Inchies
Project Link: Alcohol Inked Inchies
Brief Description: I haven't made inchies in YEARS and the inchie swap on Discord was the perfect place for more practice with my new medium of alcohol inks.
Project Photo(s):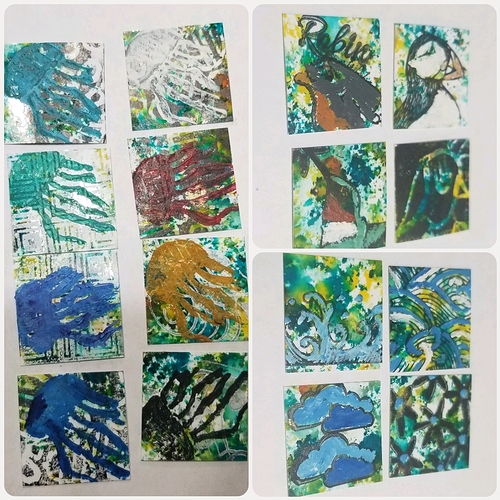 Prompt: January - Diet/Exercise
Team: Palettable Art
Project Name: Savory Energy Bars
Project Link:
Brief Description: I have a busy month coming up and was trying to come up with something I could make and carry around as a snack that is not sweet. I threw a bunch of stuff together (oats, quinoa, protein flour, nuts, soy milk, and some spices) and came up with these little bars that are kind of like spicy cookies.
Project Photo(s):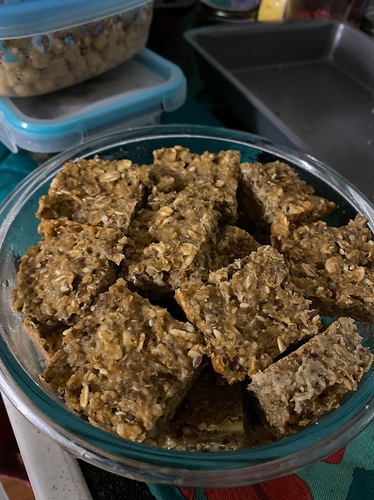 I finally finished a few projects I can post. Next up are a few items for a personal swap I'm doing, and I can't wait to get started!
Prompt: January - Battle - Status Quo
Team: Knotty by Nature
Project Name: Koala
Project Link: Koala Cuteness
Brief Description: I chose to go with status quo, because I pretty much stick with crochet as my craft of choice. This pattern was a new one to me. I made a few notes in the community post about some pattern issues, but overall it was easy to make. I love how it turned out.
Project Photo(s):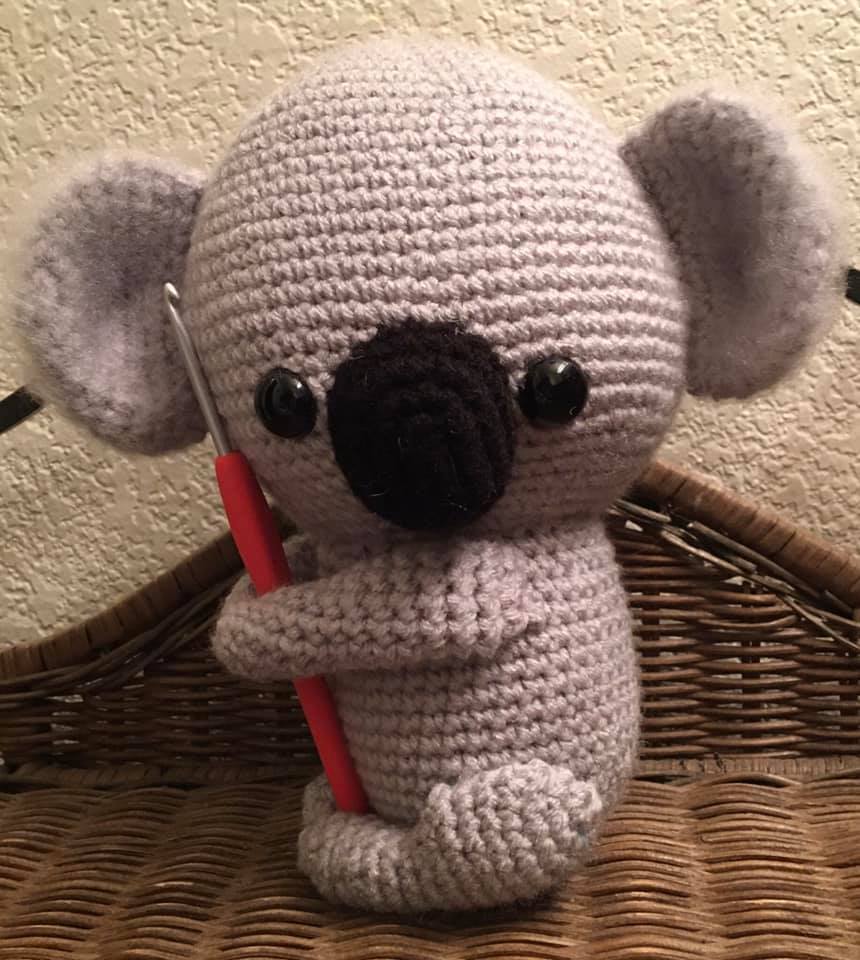 Prompt: January - Save Money/Eliminate Debt
Team: Knotty by Nature
Project Name: Chubby Unicorn
Project Link: Chubby Unicorn
Brief Description: This pattern was also a new one to me. I made this using entirely stash items. I love how it turned out. Like I mentioned in the community post, my bff from my freshman year of high school self-published a book and named the main character after me. I just got my signed copy of her book. I am going to make a unicorn based on the description of one of the characters in the book for her as a thank you/congratulations on publishing your first book gift. This one was the trial run of the pattern.

Project Photo(s):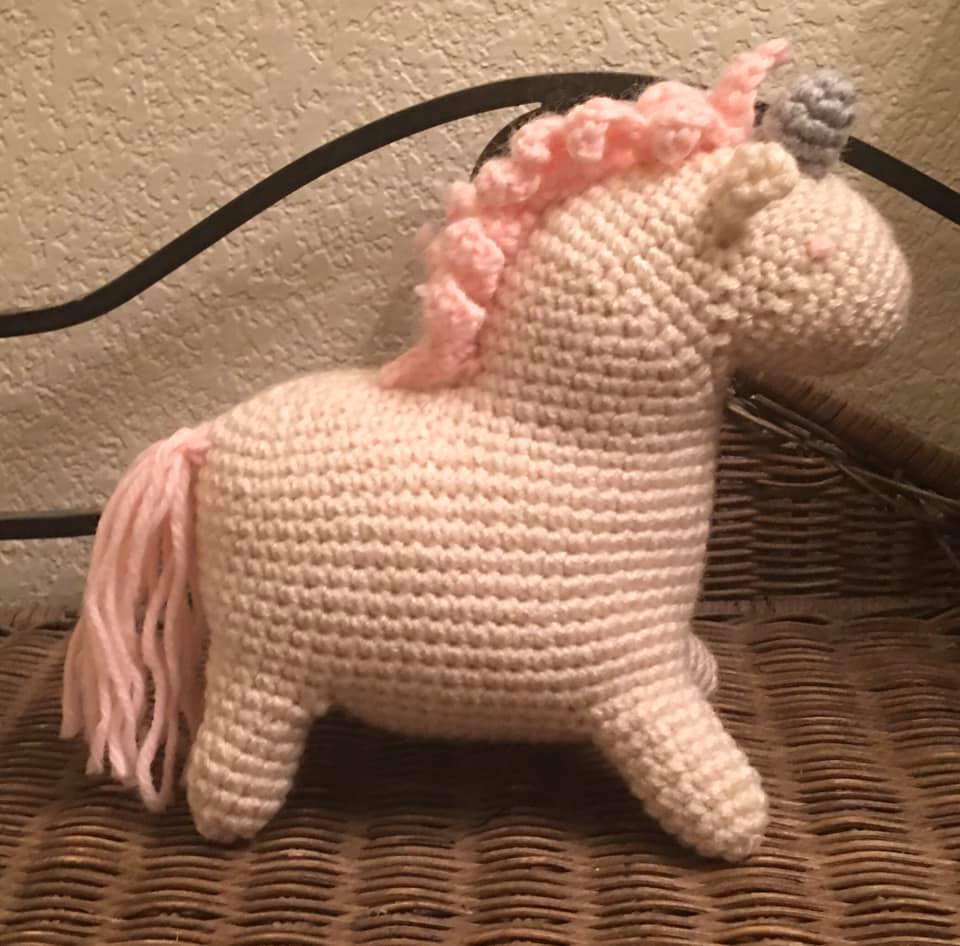 I absolutely adore these cards. They are so adorable, and so fitting for our new community!

Thank you! They are fun to make!
eeee so darling! And the beaver too, so expressive.
Gorgeous! And beautiful sentiment.

Ooo that sounds good. So many energy bars are too sweet for me.
Gosh I just love a chubby unicorn. And I just noticed the fuzzy ears on the koala! Adorable!
Prompt: January - De-Stress
Team: Running with Scissors
Project Name: Mending a shattered mug handle
Project Link: Mending a shattered mug handle
Brief Description: Breaking things is so stressful, but mending them is satisfying! And now I can drink my relaxing herbal teas in peace.
Project Photo(s):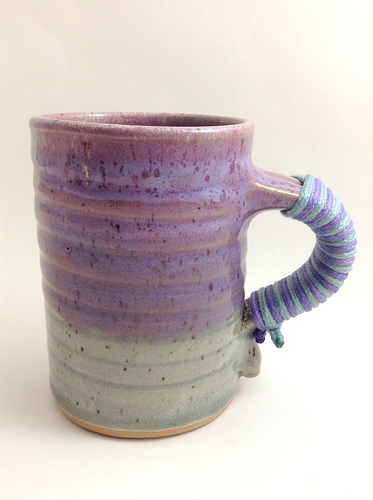 I finally have a little bit of time to truly take a look at the posted projects so far!
ezrib - That Bulbasaur bag is amazing. "Whipped this guy together" -
I agree with the others who said it's probably better than the original bag you ordered. <3
BatsAndBrownies - it's never too early for cookies, and those look super yummy!
Tanyia- You just made rosewater seem so simple! Do you need to order certain "food grade" rose heads (is that a thing?) or does it not matter?
jillybeans - You just made me want to pull out my miniature paints! We got super into them a few years ago and had started painting our HeroQuest figures… Gotta get back into it so they don't all stay "naked!" Yours look fantastic! I'm also amazed at how many you were able to paint in succession. They are super tedious!
AcadianDriftwood - I love that simple e-reader cover. Big green leaves are the best!
I love what you did to help the poor mug handle. (And I always love a good rescue story

)
(And yes, I really don't like much sweet food at all. These are almost like curry-flavored cookies, haha!)
roler- The little felt panda is super cute! And OMG the beaver!!! EEEEEEEE! That is one of the most adorable things I've ever seen! I hope things work out for you this coming year.

Lynx2Lancer - I love those Lettuce cards soooo much! So much vibrant green! (And really adorable lettering and drawing.

)
Beautiful embroidery! I've seen so many wonderful textile things since the reboot, and I'm itching to get out my embroidery threads!
Great inchies too! As much as I like the teeny tiny things, I never really could get into inchies. Maybe I owe them another try.

Storerboughtcreation - Your koala and unicorn are beautiful. I admire people who have the patience to develop consistent skills with a hook!
I'm so glad to be back together and back in the Nerd Games!!
Wait, that gorgeous handle cover is disguising a break?! insert massive amounts of shock and awe here
Nice beaver.

I hope I'm not the only one who knows that's a movie quote…
Prompt: January - Learn a New Skill
Team: Bits and Bobs
Project Name: My first punch embroidery: little fox
Project Link:

Brief Description: @storerboughtcreation helped me try out a brand new skill by sending me this awesome punch embroidery kit! This loopy little fox is my first fumbling attempt.


Project Photo(s):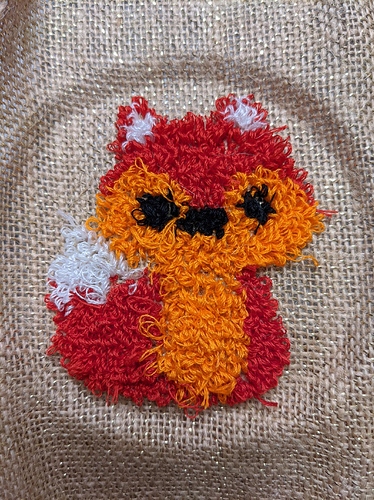 Thanks so much! At first I wasn't gonna outline the teeth, but they looked weird with just the line down the middle, and I'm SO glad I decided to outline them all around! Also, @Cyn-energy , I may have accidentally said some weird stuff while working on that beaver myself.

I'm really glad you got the hang of it so quickly. I kept having issues. I need to try more fabrics to see if I find one that works for me.
I love how your fox turned out! I'm sad that my internet went down in the middle of our Skype session, but I'm glad you kept going. I gave up for the night.
I promise I WILL try again though!
Prompt: January - Travel
Team: Knotty by Nature
Project Name: Sebastian the Vampire Unicorn
Project Link: Sebastian the Vampire Unicorn
Brief Description: I gave a description of how I made Sebastian in the project link. I will point out here though that his hair is charcoal, not purple. It just would not photograph correctly. Hopefully my friend loves him and he is displayed in her house (after he travels to his new destination, of course!).
Project Photo(s):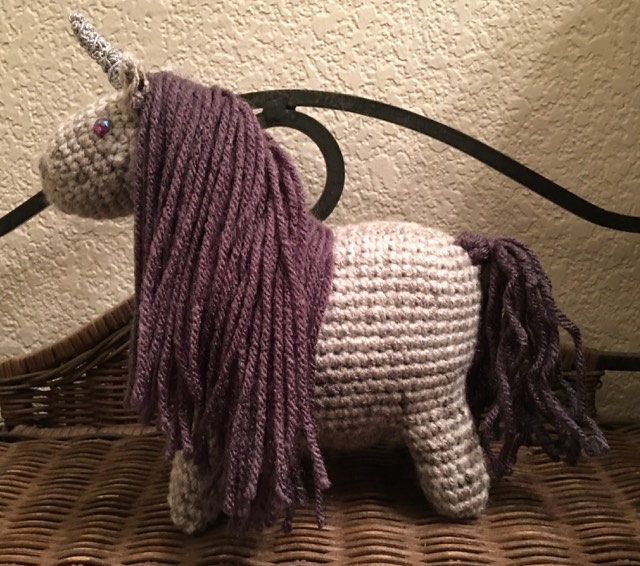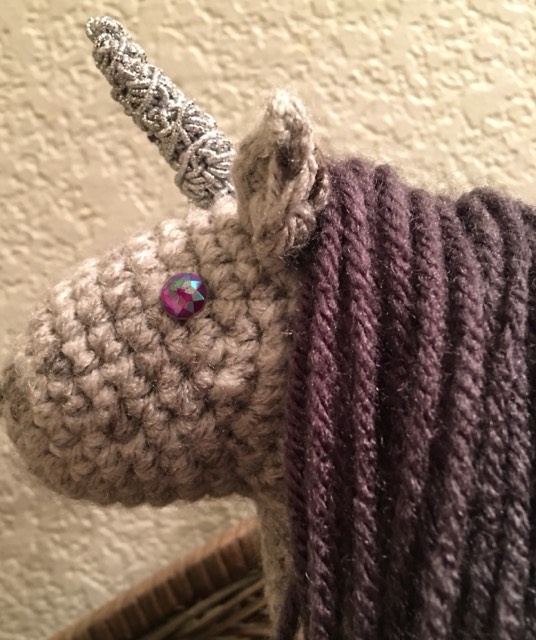 I posted a raffle update in the discussion thread. Please be sure to check it out!
Oooh, those inchies are beautiful! I think I've only made some once, for a swap partner who requested them along with other things in the Spell My Name swap. It was really fun! Yours are making me want to try it again. Love the color combinations.
Oooh, interesting idea! I'm quite fond of sweet energy bars myself, so I'd never have even thought of making savory ones. I am intrigued!
Gaaah, that little dude is so adorable! I'm not at all surprised to hear that he was scooped up immediately! And that unicorn pattern you've been using is really interesting; I hadn't really seen them made in one piece like that before. It's a cool shape! I like the chubbiness! XD And the sparkly eye on the grey one is gorgeous.
What a wonderful way to save a precious mug! I ADORE my mug collection and would be very sad if one broke, but probably wouldn't even think about fixing it. Very clever way of covering the cracks; it looks beautiful that way too!
Lynx2Lancer – Ah, it's so weird writing that name. Ha! I will get used to it though, L2L! I adore those Lettuce notecards! I especially love that little lettuce guy. He is adorable!!! Your January stitch along was so appropriate for what we are going through. It turned out great. I love your alcohol inked backgrounds on your inchies. It is giving me ideas on how to experiment on a couple master boards!
Roler – I want to write, I like your beaver, but then I giggle like a 12 year old boy. Shame. But I do. He is so cute and I especially like how you sewed in those teeny tiny teeth! Now that is dedication! Love that it is a stash buster too. The chicken tamale pie looks scrumptious. I think the fox turned out cute! I like that he has texture.
Mountains_and_Clouds – Your energy bars looks like they would taste good. I have to tell you, the font on my computer make the word oats look like cats and I had to reread it several times. Ha! Oh my. Time for an eye check up!
Storerboughtcreations – This is so cute and I love the way he is holding the crochet hook. He has such an adorable expression. Are his ears fuzzy? And a fat unicorn! You have my heart right there! Love that it is made from stash. And how cool it is that your friend used your name for the main character! That is so sweet. Can I ask the name of the book? With a vampire unicorn? It sounds fun. I know she will be thrilled with little Sebastian! Love his eyes!
AcadianDriftwood – What a creative way of fixing the handle. I know it may not men much to some people, but if my favorite mug broke I would be devastated. I am glad you found a creative fix!