Post your goodies here, yo!
I received from @roler today!!! She sent me a box full of pink and teal!
Two felt magnets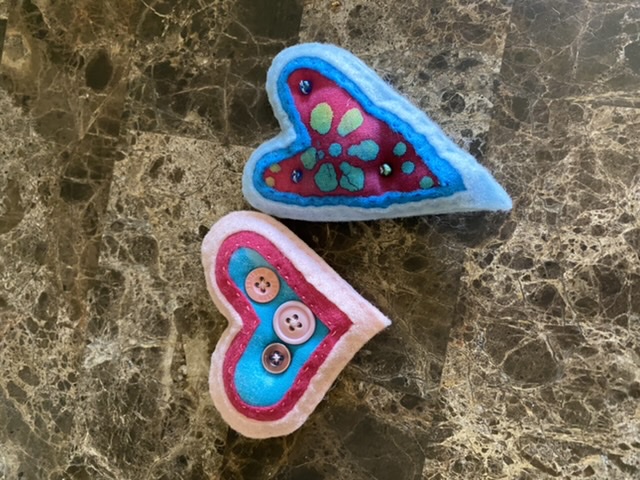 Some beautiful note cards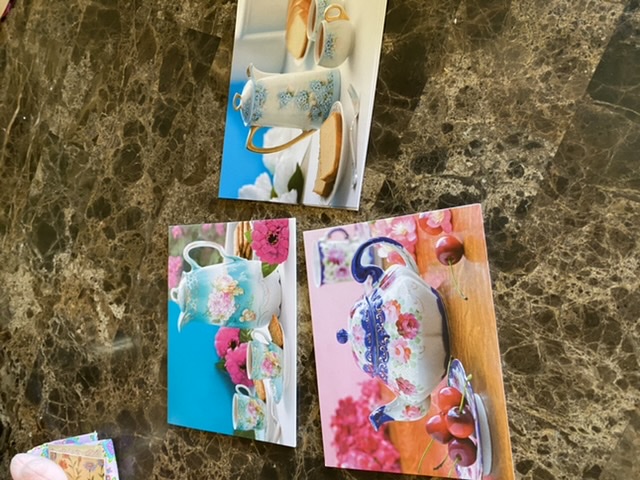 This hoop which I LOVE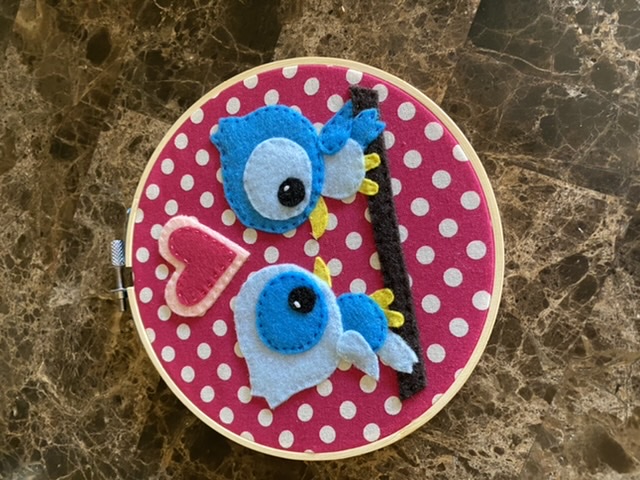 And some fun extras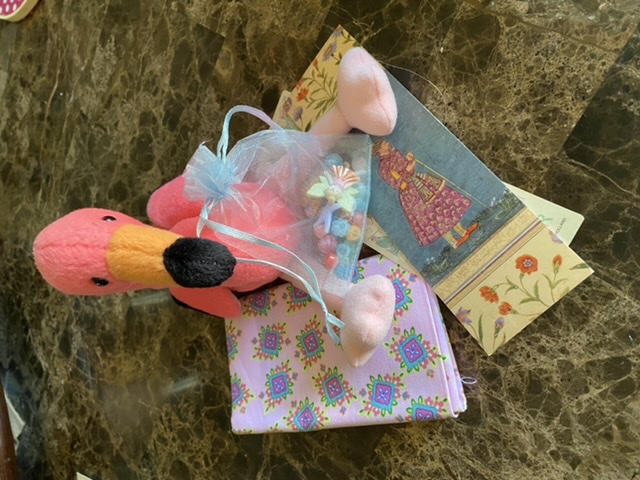 This was a great way to jump back into swapping at our new home! Thank you so much!
Sorry I'm not sure why my pictures are sideways
Nice start to the gallery!!! What an interesting color combo…love the bright blue birds against the pink background! @roler is the master of felt hoops!
The notecards are also so cute…and hearts…love the one with the batik inset!
Oh gorgeous!! That is a really happy package!!
Yay I'm so glad you liked the package!

The hoop is based on one from your Pinterest board called "Hoop Wants" so I figured that'd probably be a good choice.

These were such fun bright colors to work with!
I received an awesome lime green and fuchsia
Box from @Lynx2Lancer! She did such an amazing job and I am so excited!
She packaged everything up in lime green tissue and first here is an amazing walrus skeleton embroidery! I love this because it's really interesting seeing the fingers in the flippers. Such a cute hoop! Even the hoop itself is green. Dhe said she got the green fabric fron some old clothes. So thrifty~~
Next up is a tattooed platypus with a fun Platypus poem on it that cracks me up.
Some notes with matching envelopes for future swaps!
(Click on the picture to see the whole thing) A plant hanger! Yay!!! Its beautiful! My first plant hanger.

And my favorite: a weird animals bunting! Yessss!
Here's some pics of the individual uh… bunts?
This box was PACKED with green and fuschia goodness. It was so fun and really brightened up my week! Thank you so so much, Lynx!
I am soooo glad I was able to wrangle up those colors and make something you'd love! You're so welcome!
Amazing package!
The bunting is absolutely my favorite…the details…wow…embroidery and cute fabric and thrifted fabric…just wow…please do a separate post on that for sure!!!
The skeleton embroidery hoop is so detailed! I agree, the "finger" bones really are something I did not know about…learned something new!
And the hanger…I think you might have started a new thing with a crocheted hanger! A lot easier than macrame for sure! I really love the yarn/rope you used!
I know you were a bit concerned when the swap started about the colors, but I think you knocked it out of the park!!
Thank you so much!! I do have a separate post for all but the platypus painting.
That hoop! It is just the sweetest!
That banner is so neat! What a great idea.
What an awesome package @Lynx2Lancer!! The embroidered animals look brilliant!!
This whole box is amazing but eeeeeee the bunting!!! So cute and cheerful!!
Such creative, talented people! Loving all the colors!
I received from @lindyv321 today!! I'd requested a combination of cream, teal, and coral, because I always find myself gravitating towards that color combination, and she totally came through!! She even apologized for not always finding exactly coral because she was working from stash, but I have absolutely no complaints with the colors she sent!

Here's everything together, even packaged in the right colors!

And then everything separately! First, a darling bird hoop:

I LOVE this and can't wait to put it on my wall as soon as I get my own apartment (which has been postponed until who knows when because of …everything)
Next, a little tin of notions in my colors:

A whole little sack of beautiful cream, teal, and coral accessories!

A pretty flower with a magnet on the back:

A DIY stitched ornament kit and some floss to stitch it with:

And finally, an awesome set of bright geometric notecards!

She told me after she got my package that I was going to laugh when I opened hers, and I see what she meant! We both sent a hoop featuring birds, a set of notecards, magnets, and a little set of notions. Guess we have similar tastes! XD
Thank you SO much, Lindy!!
Oh, that is so funny! Great minds! The hoop is stitched so beautifully, the magnet is gorgeous, and those notecards truly are so bright and cheerful! Wonderful package!
So thoughtful, and all from stash! Beautiful embroidery @lindyv321 !
Such a range of skills, @Lynx2Lancer ! You did so much work! That plant hanger is cool!
Love the color combo! That necklace is beautiful!
I'm so glad you like everything and are happy with the range of coral tones!