I joined a "Coronavirus: Life in 6 words" swap on another site and decided that I would find a way to use the prompts from this weekend's ATC Blitz #2 prompts.
Prompt #1: Chevron (This was my second Chevron card. I made this after I changed to the following syle)

Prompt #2: Fortune Real or Made Up

Prompt #3: Add a hat (I took some liberties and made my hat an astronaut helmet)

Prompt #4: Earth

Prompt #5: Snarky (This is more word play than snarky, so I took a little liberty as well)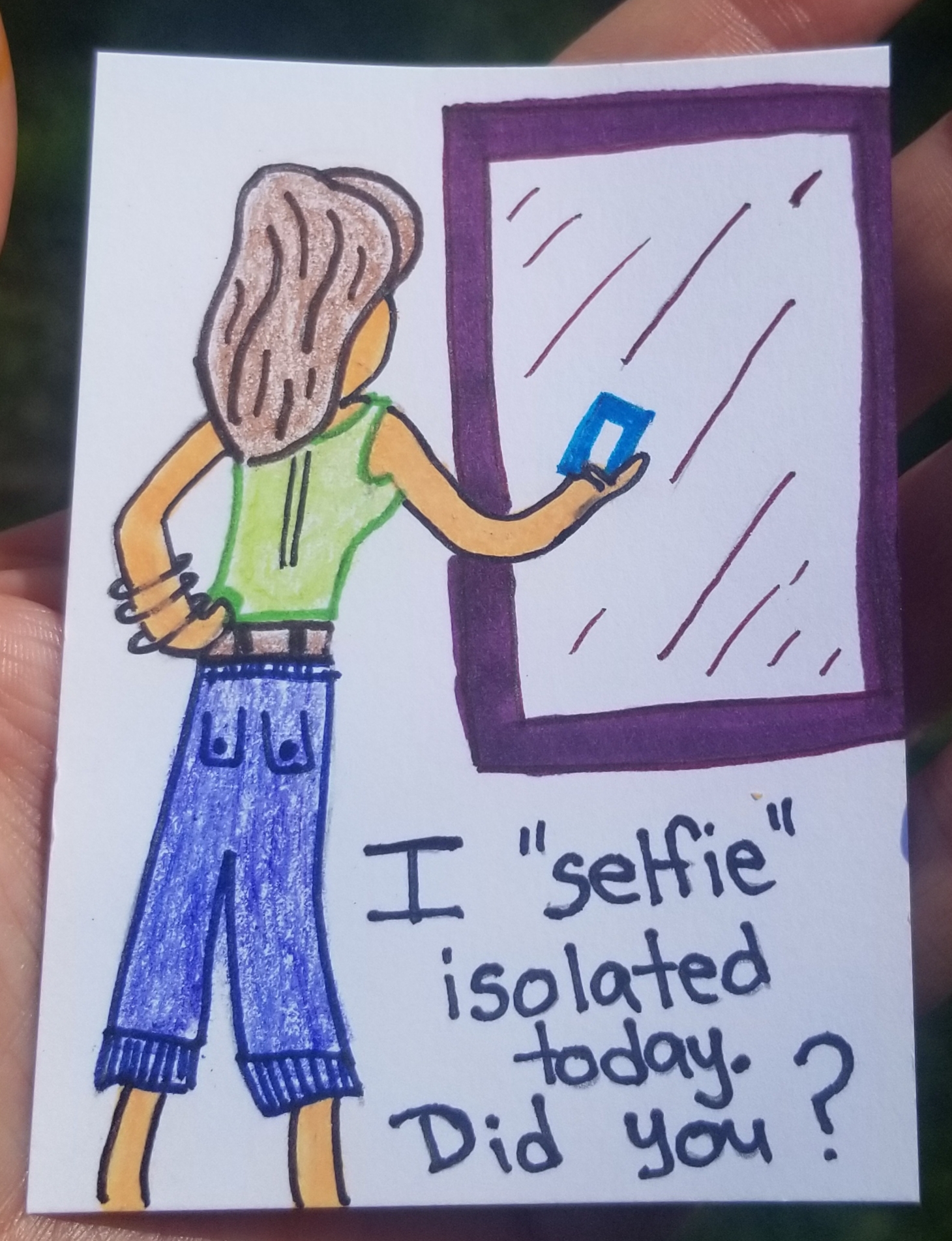 Prompt #6: Garden (got to use @JoyfulClover's lettuce stamp again!)

These were all made with Bic Marker and crayon.
Thanks for looking.