I've been working on some pouches too

I had just joined the facebook group yesterday and plan on trying to sew a few of the pouches tomorrow. I need to figure out some of the hub stuff but I want send something. So I will be looking through the files tonight!
Not sure where you're sending from, but if you're in the US they have a pdf list of hubs that.you can send to.
Thanks! I am in the US so I plan on sending to a hub. Maybe if Im lucky there will be somewhere nearby that I can just drop it off at.

Sounds like a plan! If you need help finding a hub, lmk

Hey all. Just joined the FB page for crafting for Australia's animals. The list of needed items is growing smaller. I'm off to begin a crochet bird nest of a weekend.
Devastating situation. I shared this info on fb and hope to get some items made soon.
I got a medium pouch made with two liners. It's not my favorite fabric ever but I wanted to try out the pattern before I use anything too cute! Might make a couple more in some more fun fabrics.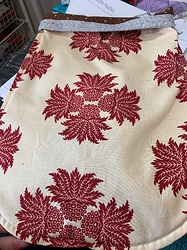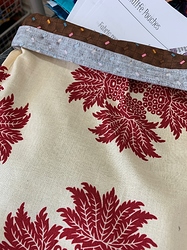 I love this idea! Off to check out the page

Rats! It looks like they are on pause for accepting items. Not for a bad reason - they have just been inundated with SO many! They need time to divvy things up to where they are going so they can make space for more of the donations. Crafty people are really awesome
Some donations are still being accepted, it's just a more narrowed list now. Apparently many generous folks who meant well did not anticipate the cost of shipping so they have recommended donating money rather than crafts. As a crocheter and using cotton, the shipping will certainly be over $20. I'm thinking of donating what I've made tonight and donating cash going forward.
Yes, donations are still be accepted but as of January 11, the guild requested that folks "Pause Crafting" while they reassess their needs. I've been checking for updates and will share if I see anything new. Of course, this is our craftalong, so you can certainly post updates if you see them before I do

It appears that there has been an overwhelming response to ARCG's request for items. That is fantastic news!
While we wait for an update, let's consider crafting for another charity


That's right…we will be crafting for two charities in the first quarter!
If you're not keen on sewing, knitting or crocheting, or if you're looking to take a break from those crafts…let's make some bookmarks.
Small Things Matter (USA) is requesting donations for bookmarks to hand out at their distribution events. Please check out the first post in this thread for more information. We hope that you can join us in making a bunch of bookmarks for this wonderful cause.
Thank you @loves2experiment for inviting Small Things Matter to be a part of your first quarter of crafting! And thanks to @Magpie for suggesting our nonprofit be including in this craftalong.

You guys are the best!!!
I wanted to share a few shots of our book distributions at Title I schools and how our teen members share their love of reading with the kids. It is always so gratifying to see how happy the kids are when they come to pick out a brand new book and a handmade bookmark. It is also heartbreaking. Some of them can't believe that they are being allowed to keep their book and will repeatedly ask us when they have to return it.
Thanks for supporting us in helping them become lifelong readers and for showing them through your bookmark donations that people that they don't even know are sending them messages of kindness and love.
Roxanne and Lana
Small Things Matter


Thanks so much for sharing pictures of the book distributions.
The pictures speak volumes about the positive impact your nonprofit has on the kids in your community

@underthemountain , it was fun helping out with these in Asheville. And I love any excuse to make more gelli prints, etc. And I have tons of all kinds of paper. So I am thinking of making some of these. How are you cutting them? Are you measuring lines on the fabric and cutting with scissors? Free-handing? I'm assuming a paper cutter wouldn't really work.
Hi @geekgirl! Thank you sooo much for -all- the beautiful papers you donated to our Asheville bookmarks, not to mention your crafting skills!

Woohoo! We'd love more of the paper fabric ones! Thank you!
I just cut them with a rotary blade like regular fabric to get them to a managable size and then with a paper cutter (the kind with a pointy tip blade–I have a Fiskars), not the old school kind which I haven't tried.
Thanks!
Rox
ahh - so the kind that you slide back and forth not the guillotine/swing arm. got it. I have both. I like the swing arm better but can see the other kind working better for this.