Lately I've been trying to (mostly) follow the Mediterranean Diet, which focuses on lots of colorful veggies, whole grains, fish high in Omega-3's, and healthy fats in the form of nuts and olive oil. Meanwhile I also had some cranberries to use up. (Being a New Englander exiled to the South, I stock up on them when they show up in stores in the fall, and hoard them all year long in my freezer.) So the question becomes, how do you use up cranberries in a baked good that tastes great, but also adheres to the whole grains and healthy fats Mediterranean Diet? Make an olive oil cake!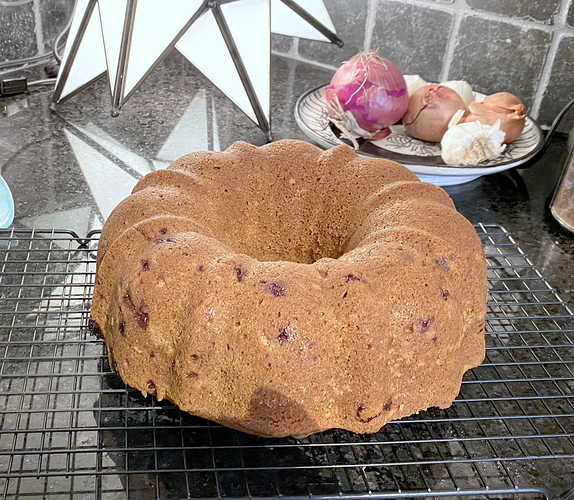 Cranberry Olive Oil Cake
Recipe Ingredients:
grated orange zest from 1-2 oranges
1 cup coconut palm sugar
1/2 cup unsweetened apple sauce
2 3/4 cups whole wheat pastry flour
1 teaspoon baking powder
1/2 teaspoon baking soda
1/2 teaspoon salt
12 ounce bag cranberries
3 eggs at room temperature
juice from 1-2 oranges, plus water to make 1 cup
1 cup olive oil
Directions:
Preheat oven to 350 degrees and grease a bunt pan with cooking spray.
In a medium bowl whisk together the flour, baking powder, baking soda and salt.
In the bowl of a stand mixer, beat the eggs together with the sugar and orange zest. Beat for a few minutes and then slowly pour in the apple sauce, orange juice and then the olive oil.
With the mixer on low, slowly add in the flour mixture, leaving out 1/4 cup of flour. Mix until all the wet & dry ingredients have been incorporated.
Toss the cranberries with the remaining flour.
Gently fold in the flour coated cranberries with a spatula. Do not crush the berries.
Pour in the batter into the bundt pan and bake on the center rack in your oven for 1 hour.
Remove from oven and let cool almost completely before removing it from the bundt pan.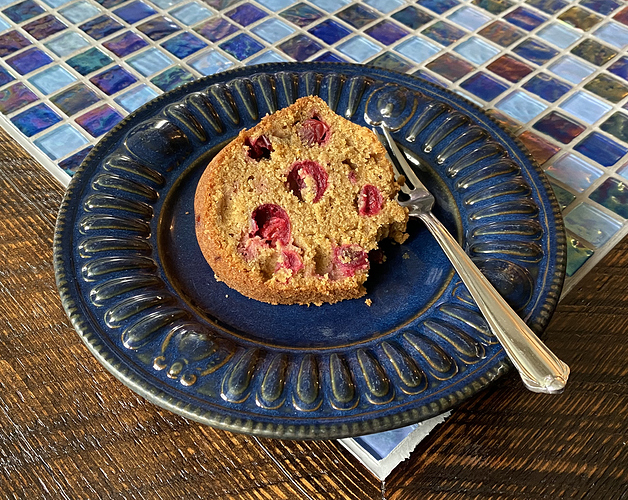 If desired you can top the finished (cooled) cake with a powdered sugar glaze, or a drizzle of honey and some chopped nuts.