In 2017 I made my small daughter an entire picnic basket full of crocheted play food, everything from pizza pie to cherry pie. There was SO much delicious looking yarn in that basket.
She's a tween now and soooo grown up, far too mature for any of mom's silly hand made toys, right? WRONG! Not only did she balk at the suggestion she pass along that basket to a friend's youngster this year, she actually handed me a holiday wish list that included "cute sushi" and also "anything made by you, mom", awww. She gave it to me with just barely enough time to craft anything but I managed this set on our drives to and from work and on a weekend trip. She loves it, she squealed out loud when she opened it, that was very satisfying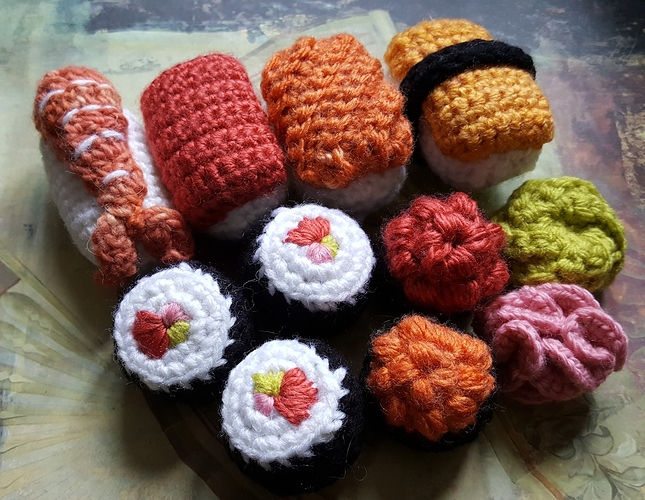 Here she's come along to rearrange them for their photo shoot, lol. What a gal!