I crocheted this a while ago, but don't think I ever posted it anywhere. Hope it qualifies for the challenge!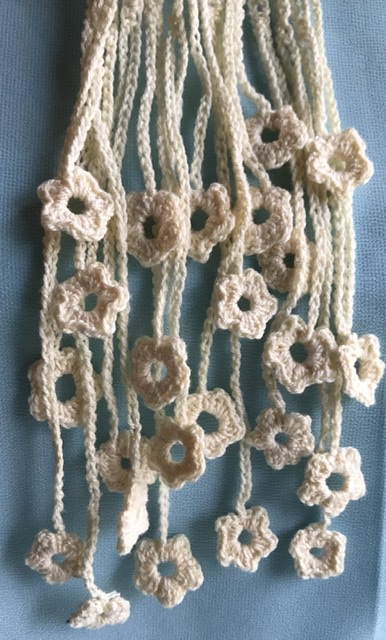 This was crocheted with size 10 crochet thread. I'm sure I was inspired by something I saw online, but I did not use any pattern.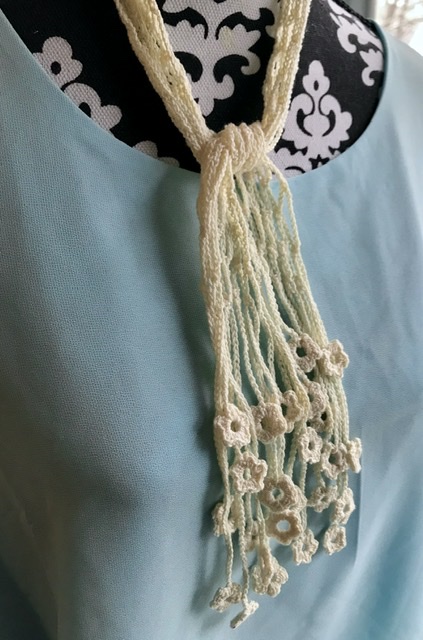 I love to wear it in the spring, but I'll admit I wear it in other seasons as well. It was fun to make and didn't take too long, either.