I am sort of addicted to crocheting scarfs and wraps/shawls… I love variegated yarn and a scarf or shawl is perfect for that!
Here is the scarf made with a wool/acrylic blend, I'm not sure which brand I used…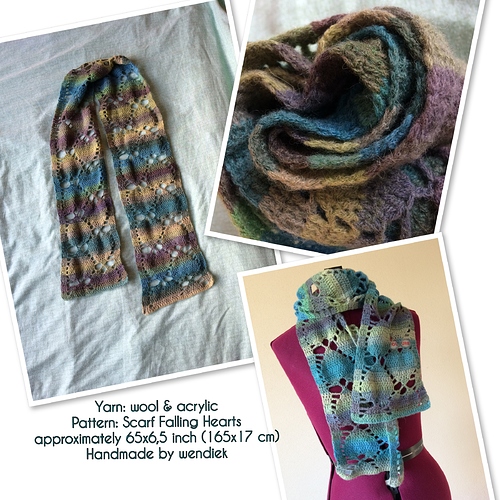 Here's the link of the pattern:

I enjoyed making this and I love the colours, they remind me of the fall.
It is a bit hard to see, but there are two hearts on both sides, one straight and the other upside down.
Since I own way too many shawls/scarfs/wraps, I donated them to the garage sale.
Soon it will get to the new owner! And hopefully she will wear it way more than I ever would.
Thanks for reading!