These are not new, but don't think I ever posted them, so…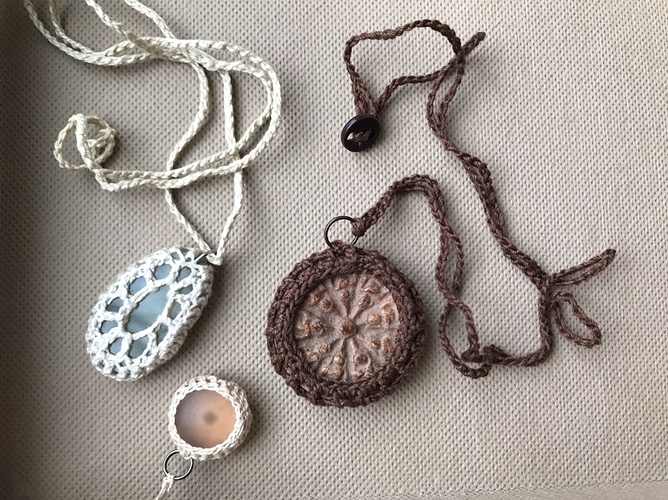 The smallest one is glass (you buy them in bags to put in the bottom of vases) crocheted with very thin crochet thread.
Middle one is a slice of a clear crystal. You can't tell from the photos, but it's clear with a greenish tinge. Crocheted with size 10 crochet thread.
The largest is actually a carved stone. Also size 10 thread. I bought it at a garage sale. Daughter was selling her mother's estate. Mother had worked at an art museum, and this was bought by the mom when the museum had an auction of some of the pieces.
Here are the backs: