I had lots of tiny scraps of masterboards left over after doing a few projects with them. Even the smallest bits turn out so useful though, they really are a waste nothing supply.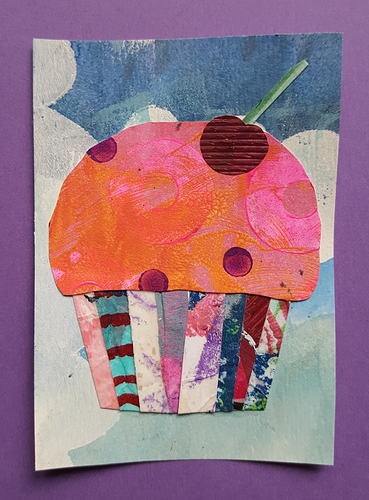 This back ground was perfect for a nighttime forest scene. The full moon is cut from another masterboard and so are the flames of the fire!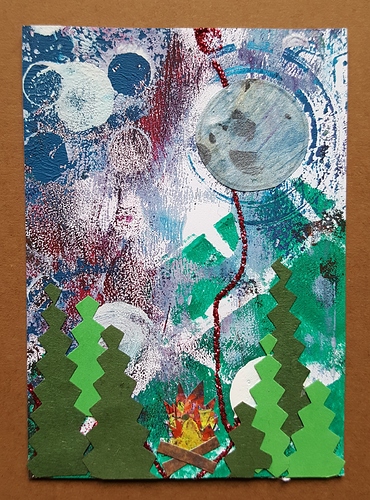 I'm pretty sure this one went to WitchHippie but I have lost track of who got which cards, everybody in the last swap at the old site claimed bunches and bunches of times to keep us all afloat with crafty connections over the gap. I hope these cards eventually arrive, they both seem to be lost in the mail.