What can I say? I have a new obsession. I can't seem to stop making these
@roler and I have been friends for 20 years now. Her parents are always so nice to me. In fact, her mom has sent me yarn on several occasions, as well as a book of cross stitch charts that made her think of me. As a thank you, I made her a duck biscornu. She loves ducks, and hopefully she will love this.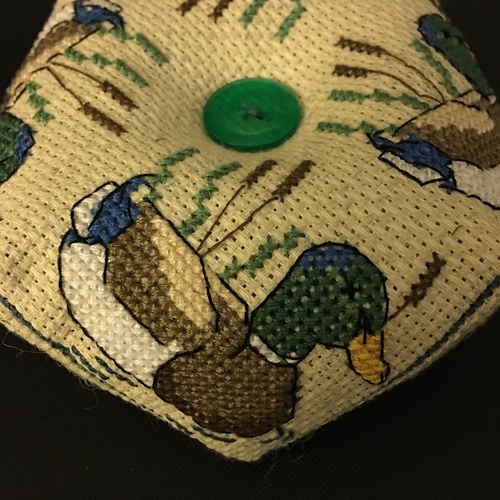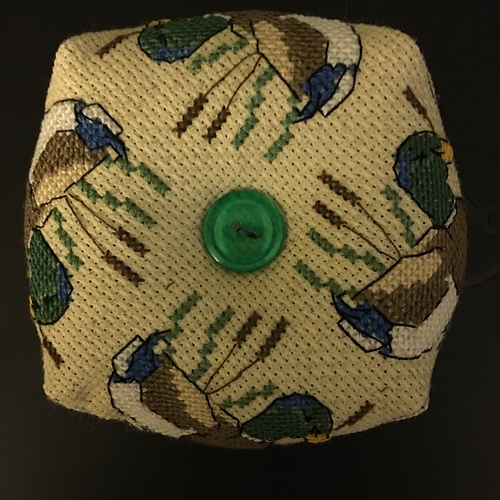 I wish I'd gotten a photo of the top piece when it was finished before I sewed the two pieces together. I will hold onto it until roler visits at the end of the month. She can then hand deliver this to her mom for me.