Made for the lovely @Ewulotta in the Prayer Flag Swap! She listed "Earth (is our home)" as one of her themes and I instantly knew what I wanted to make for her.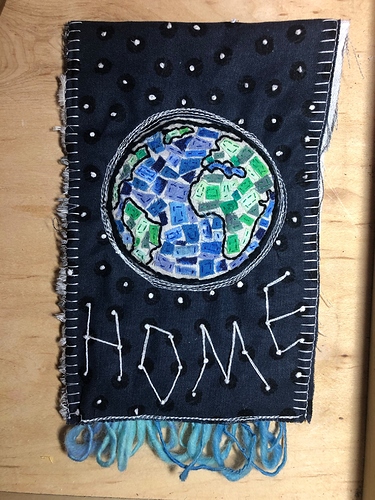 I started with an embroidered outline of the Earth (oriented so the US is NOT the center of attention since my partner lives in Germany) and filled it in with teeny tiny scraps of blue and green fabric. I was inspired by some of the ticker tape quilts I've seen @sheepBlue create.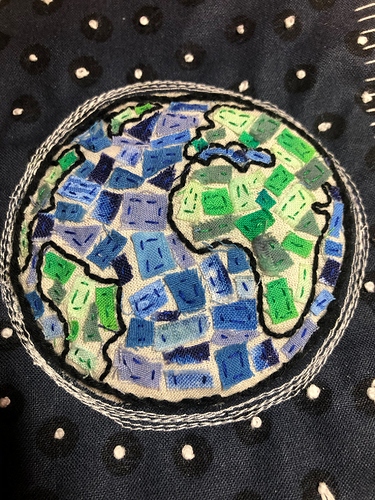 I then reverse-appliqued the Earth against black polka-dot fabric, reminiscent of the "pale blue dot." I added some white french knots for stars and wrote the word "Home" constellation-style.
The Earth actually has a little bit of a 3-D effect. I didn't mean for that to happen, I think it's a result of my imperfect reverse applique, but when I noticed it, I put an extra piece of felt behind the Earth before backing. So, yeah, I meant it was totally intentional.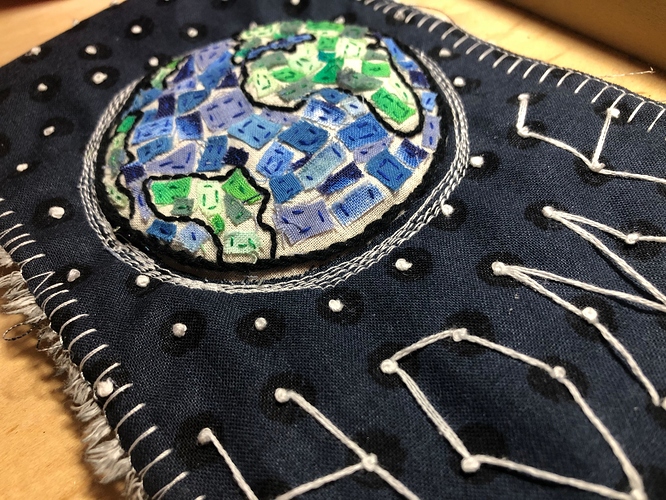 So glad to be swapping again and what a great one to start with!