I love me a cryptid so it shouldn't be a surprise that jackalopes are part of my spring/Easter decor theme. It also shouldn't be a surprise that jackalopes aren't that common of a decoration so I "must" make them!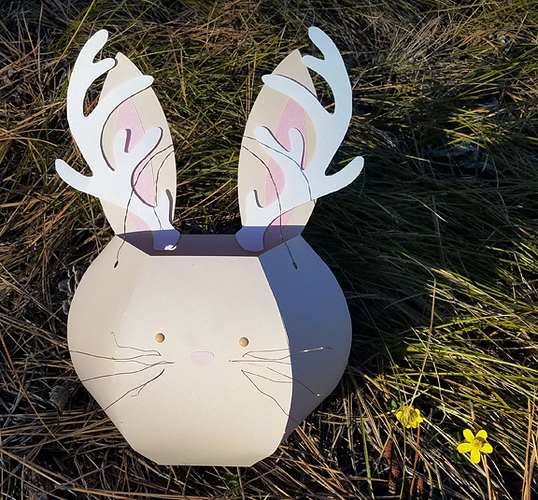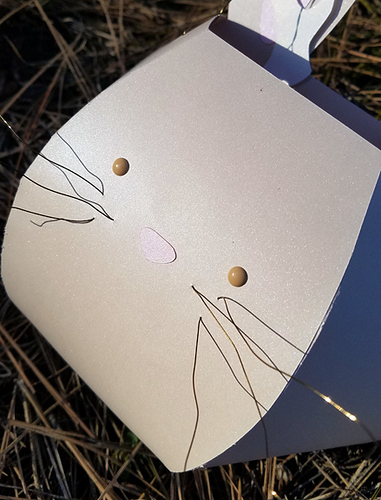 Using the same files as I used for my panda bun, I made this guy! Then instead of making my own eye patch files, I made my own antlers by altering some clipart.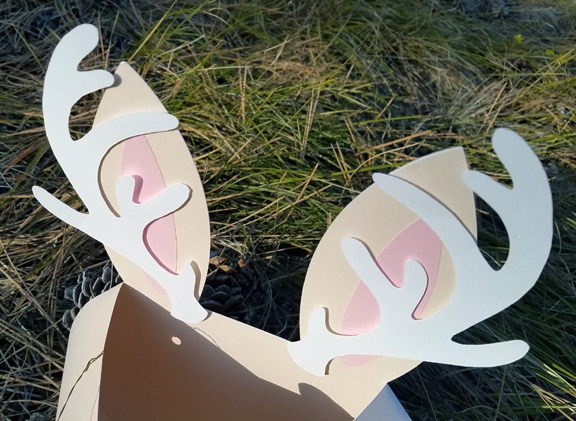 I also added a tail using a scalloped circle punch.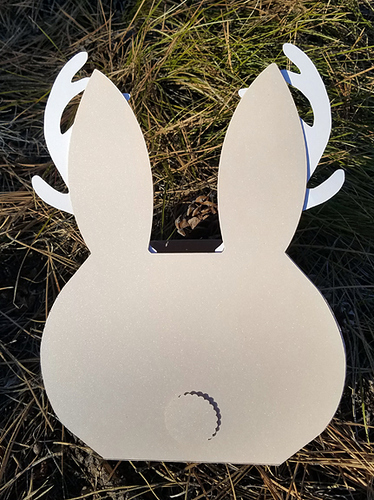 I'm smiitten!
I used 3 colors of pearlescent paper from Recollections and my Cricut Explore to cut the files purchased from svgcuts. com. The wire for the whiskers and handle is bronze colored that I picked up some time in the past in the bead/jewelry section of a craft store.