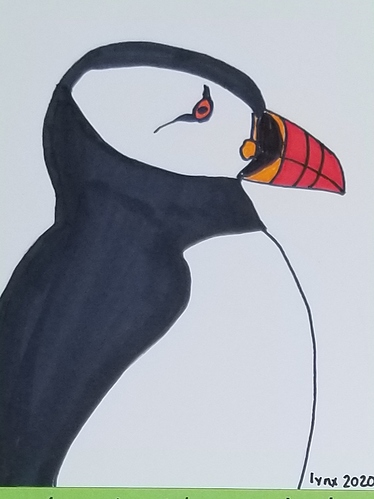 A few of us did an Effin Birds swap on Discord and I was partnered with the lovely
@joyfulclover
who is sharing her amazing pictures with me (so, if my post looks very similar to her post in the Effin Birds Gallery, that's why!) Thank you for sharing your pictures!
(JC was shocked that the number of curse words I threw her way as I am not really a cussing gal! But, well, sometimes a girl needs to do something new!)
We'd been talking off and on about journaling, so I knew I had to make a journal for her. She loves puffins, and I just so happen to have an amazing hand carved puffing stamp by the super talented @alishamisha, so I stamped out so many puffins, colored in an atc sized paper, wrote a bunch of effin things on them, and posted them throughout the journal.
However, before I did that, I hand drew this cover in marker: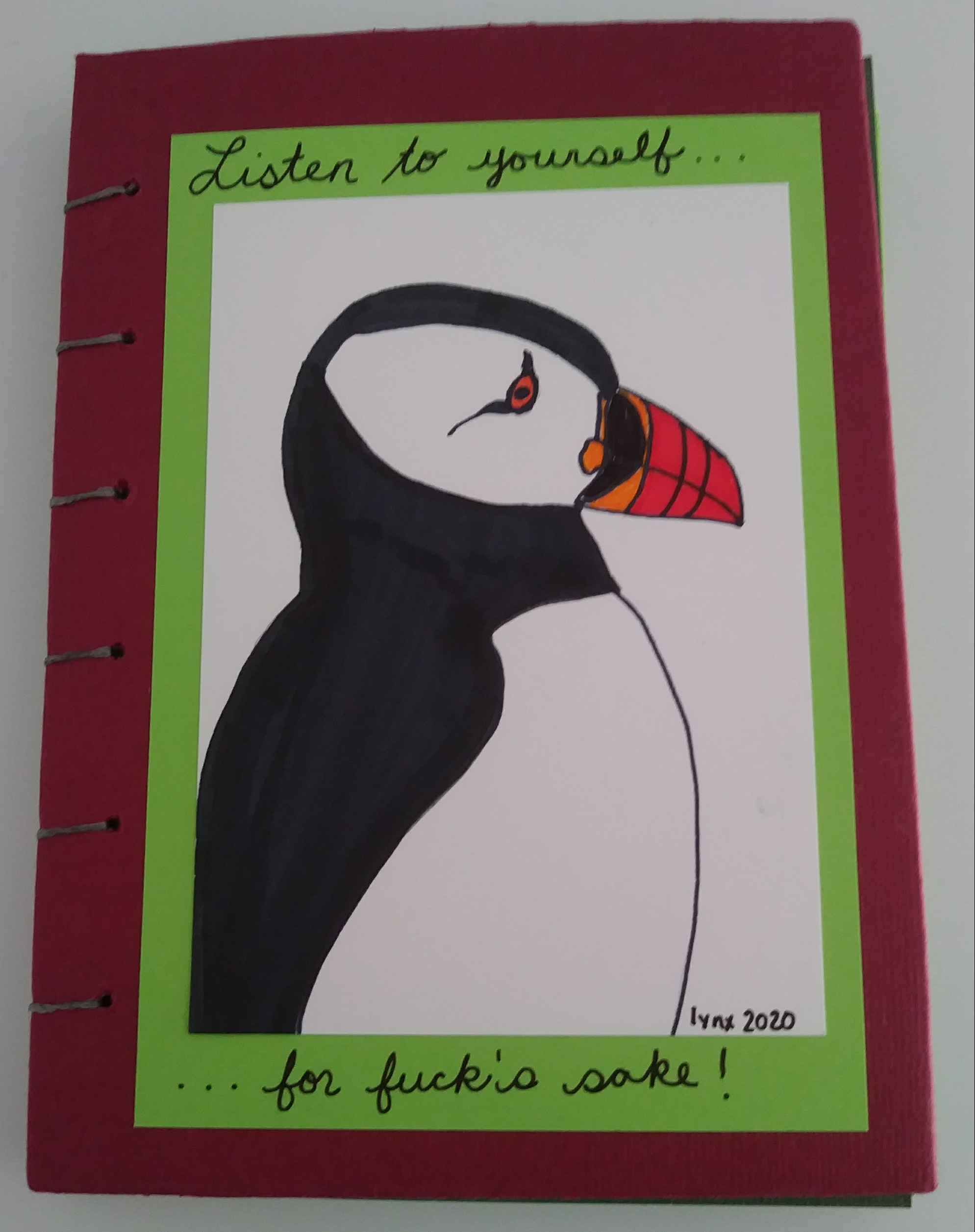 Here's a close up (thanks JC) of all those swearing puffins!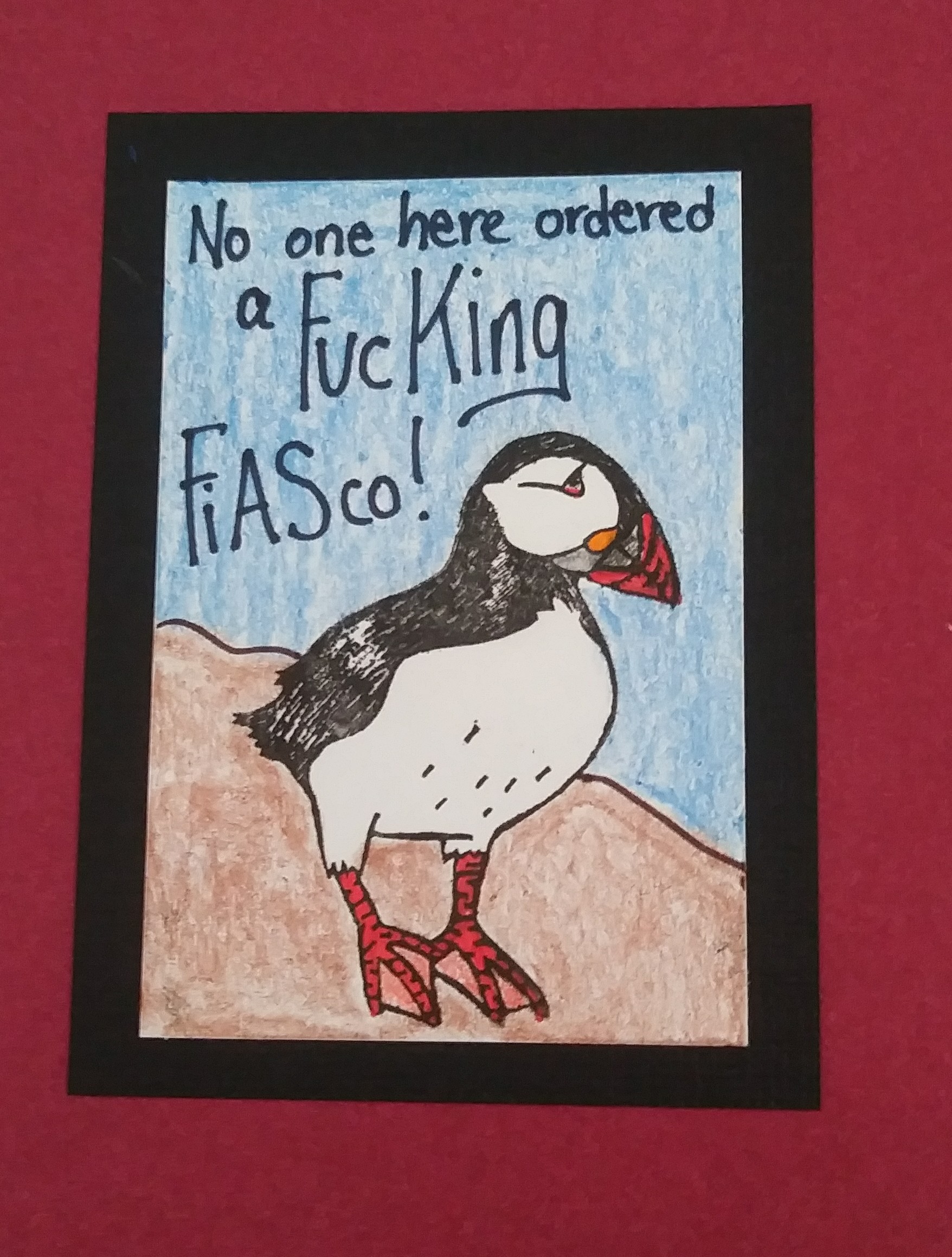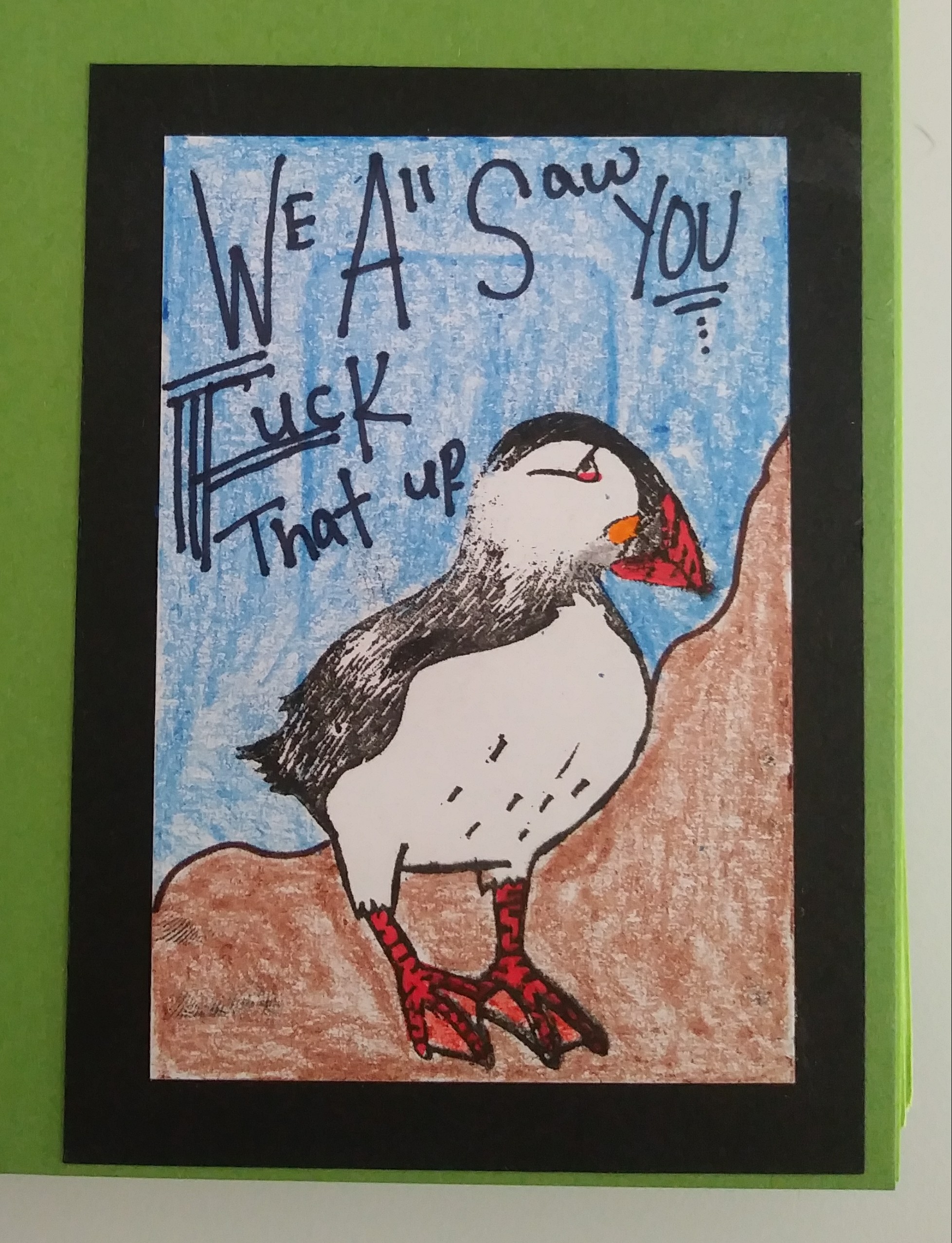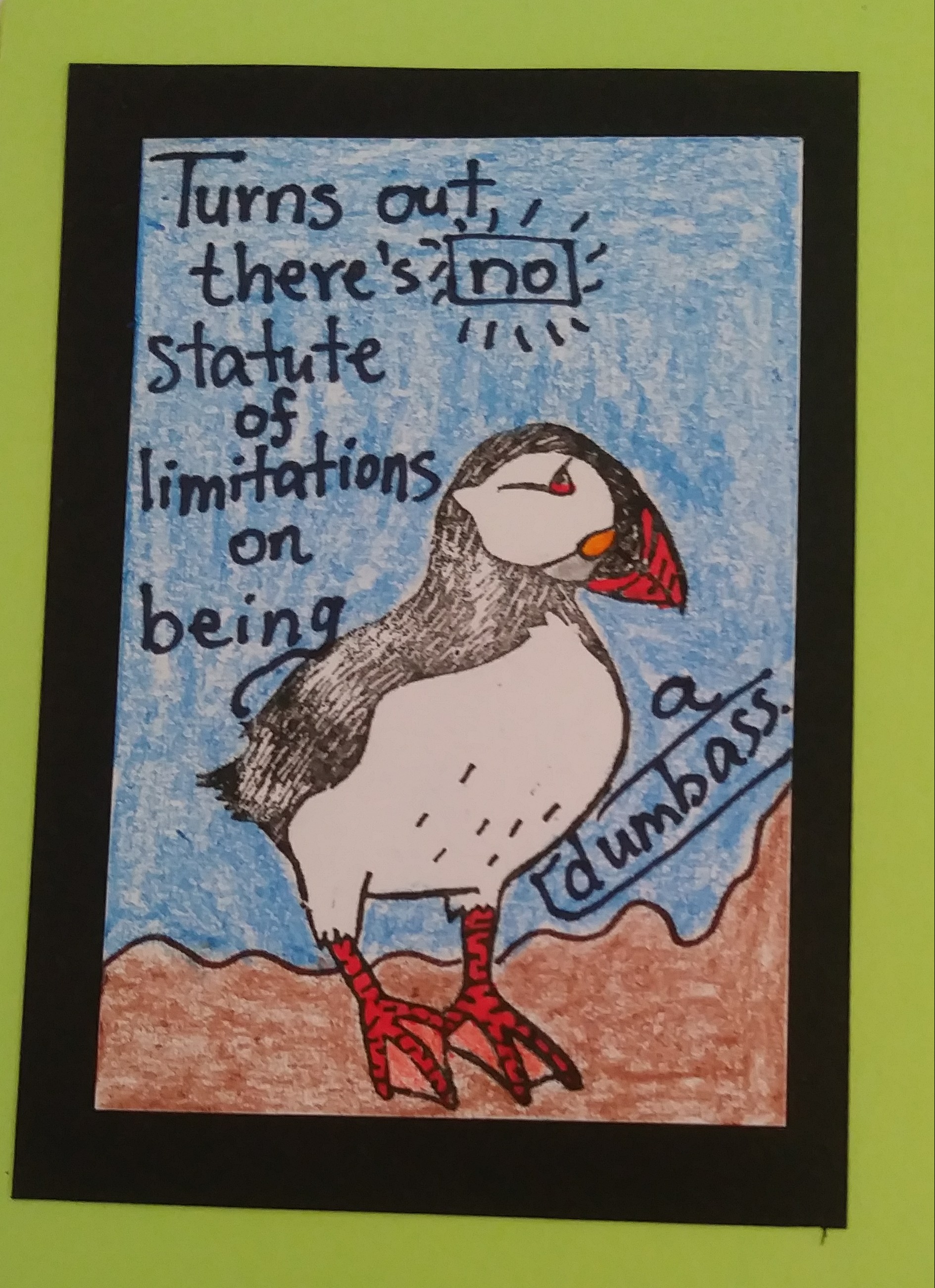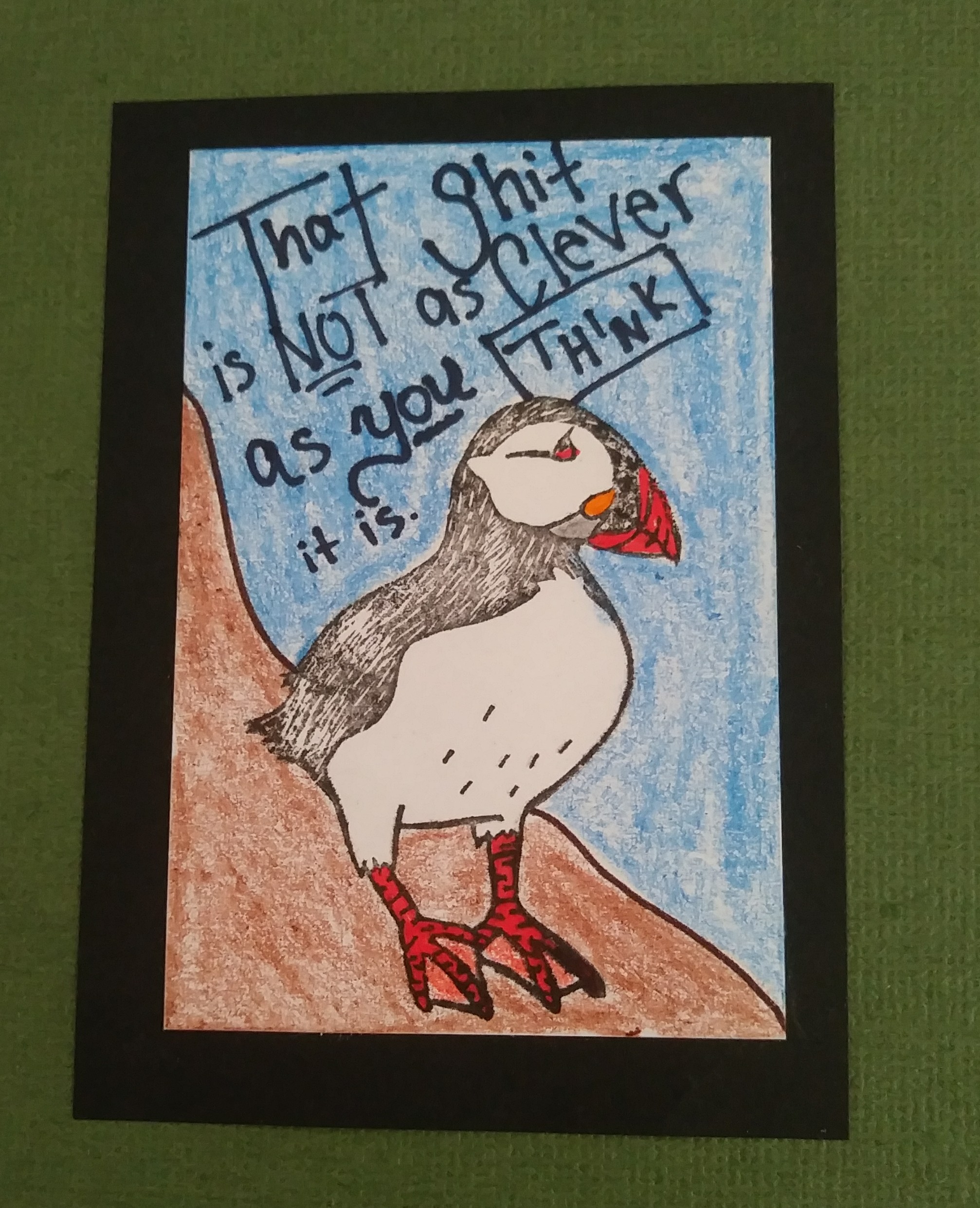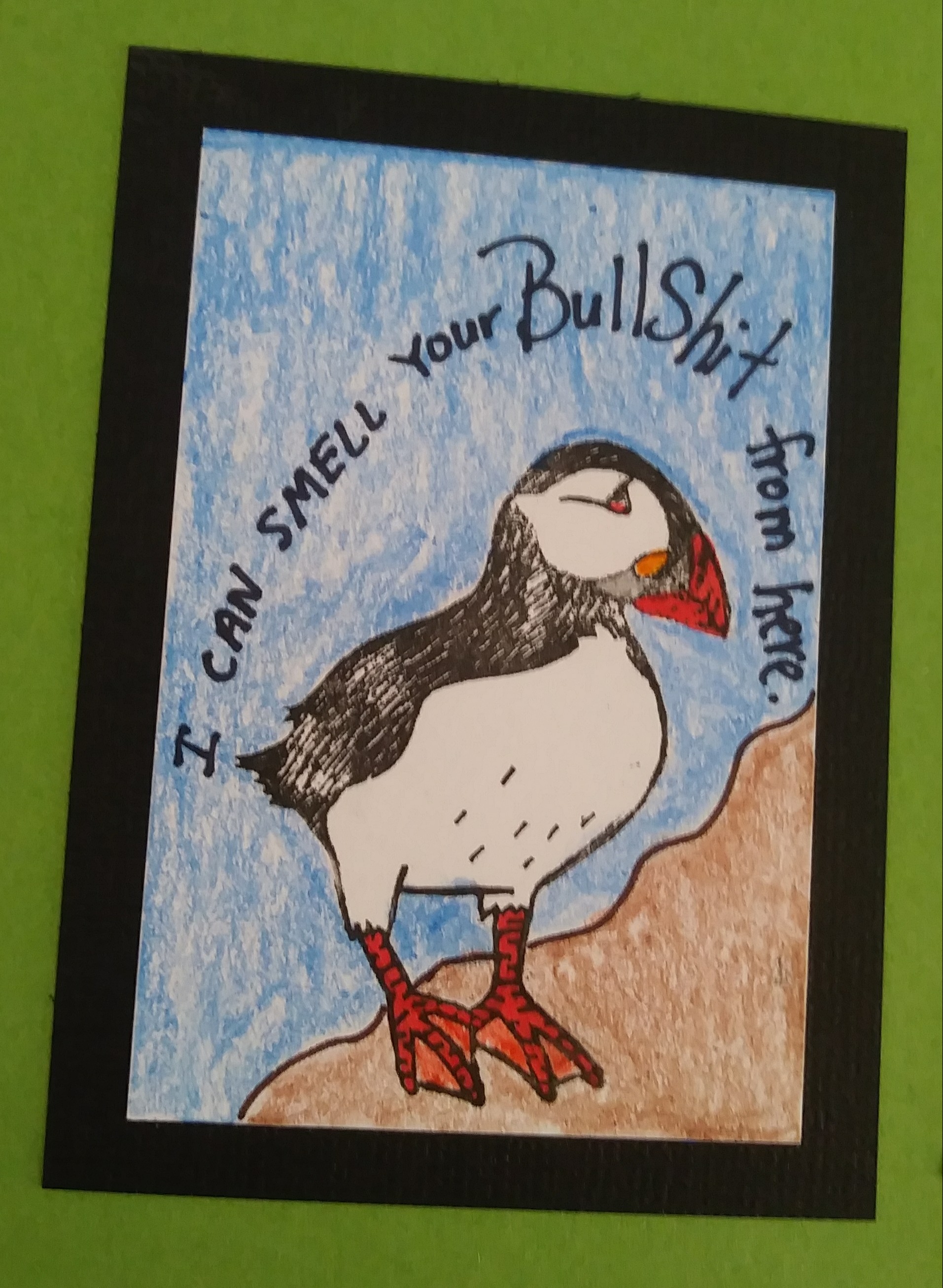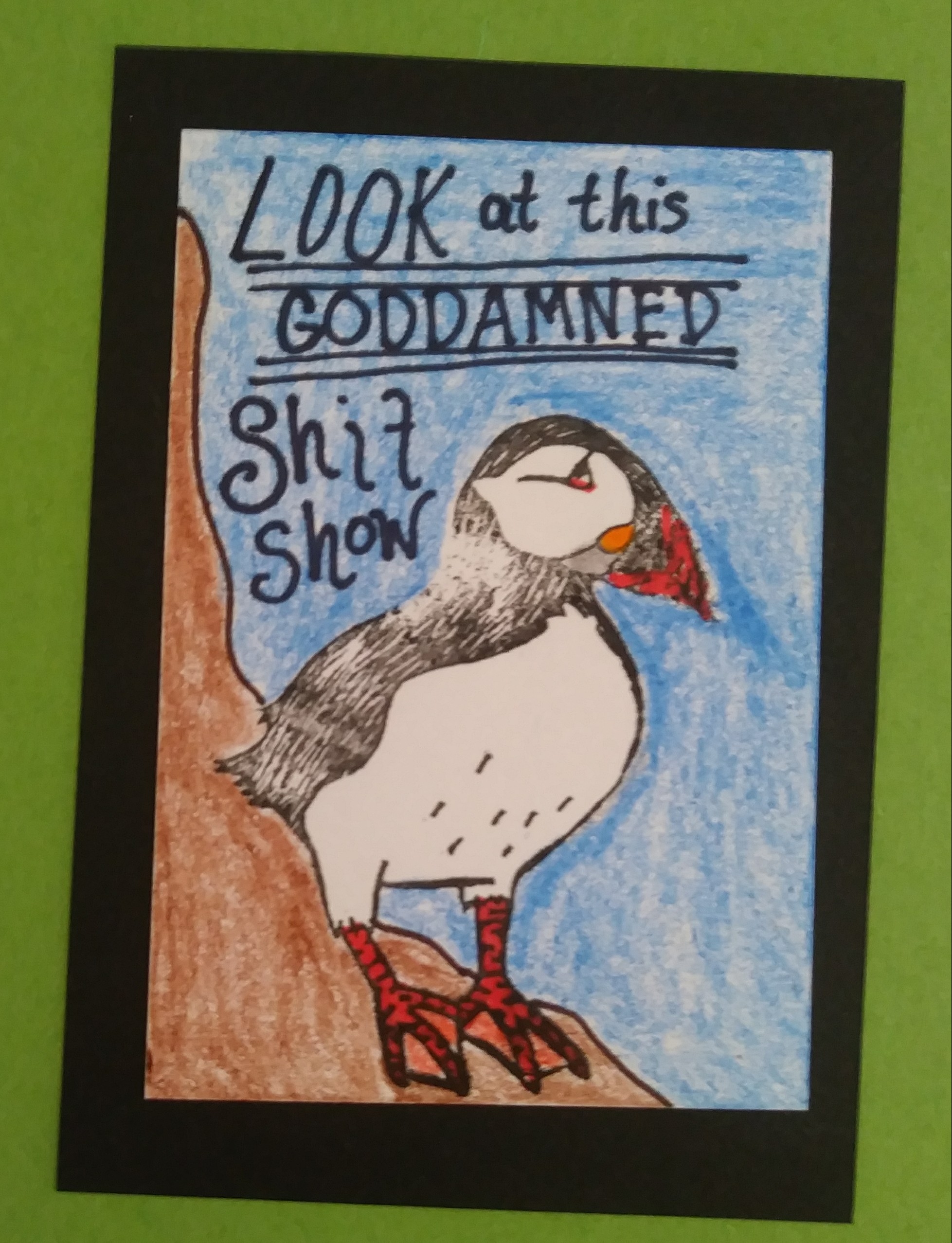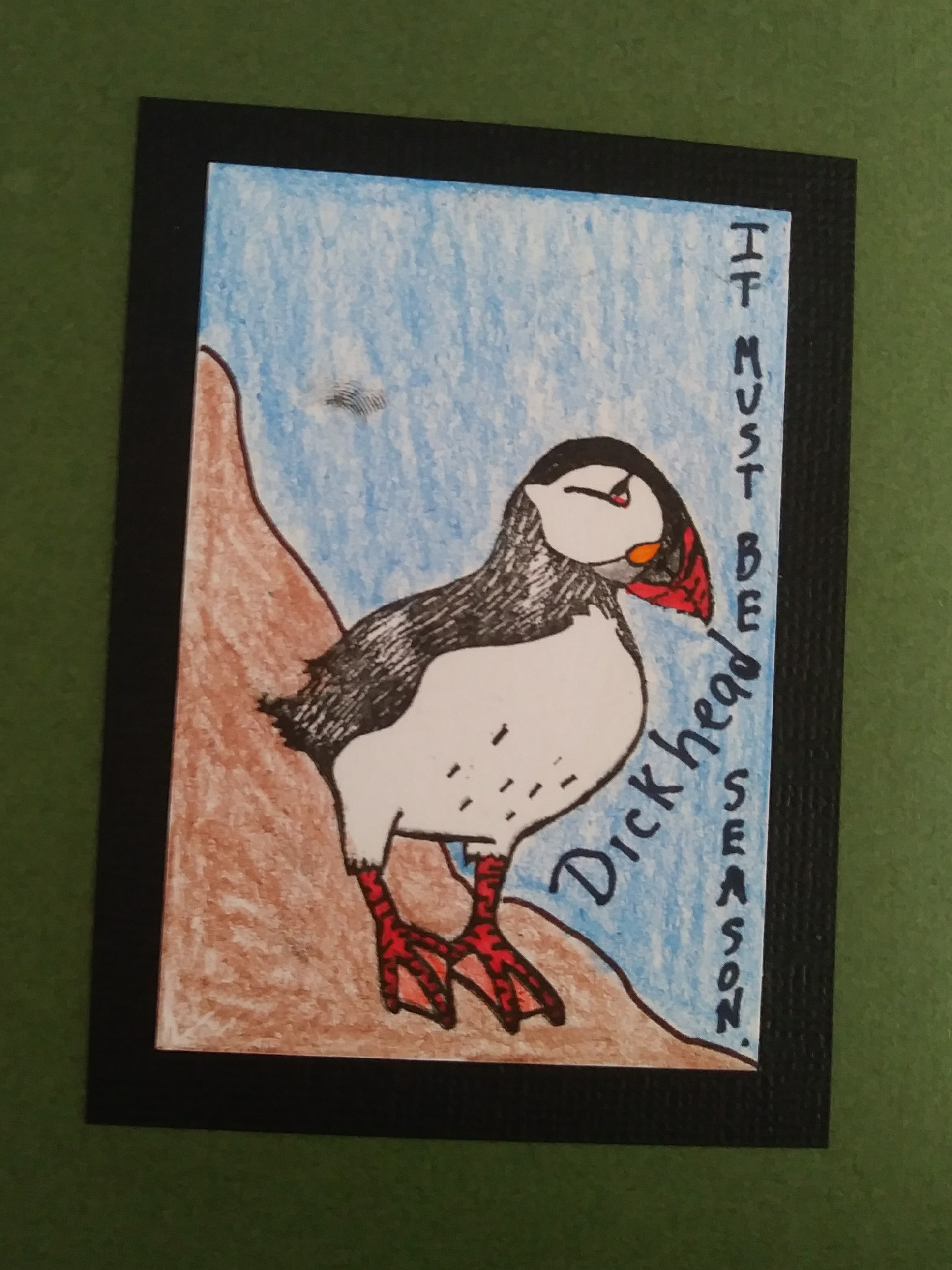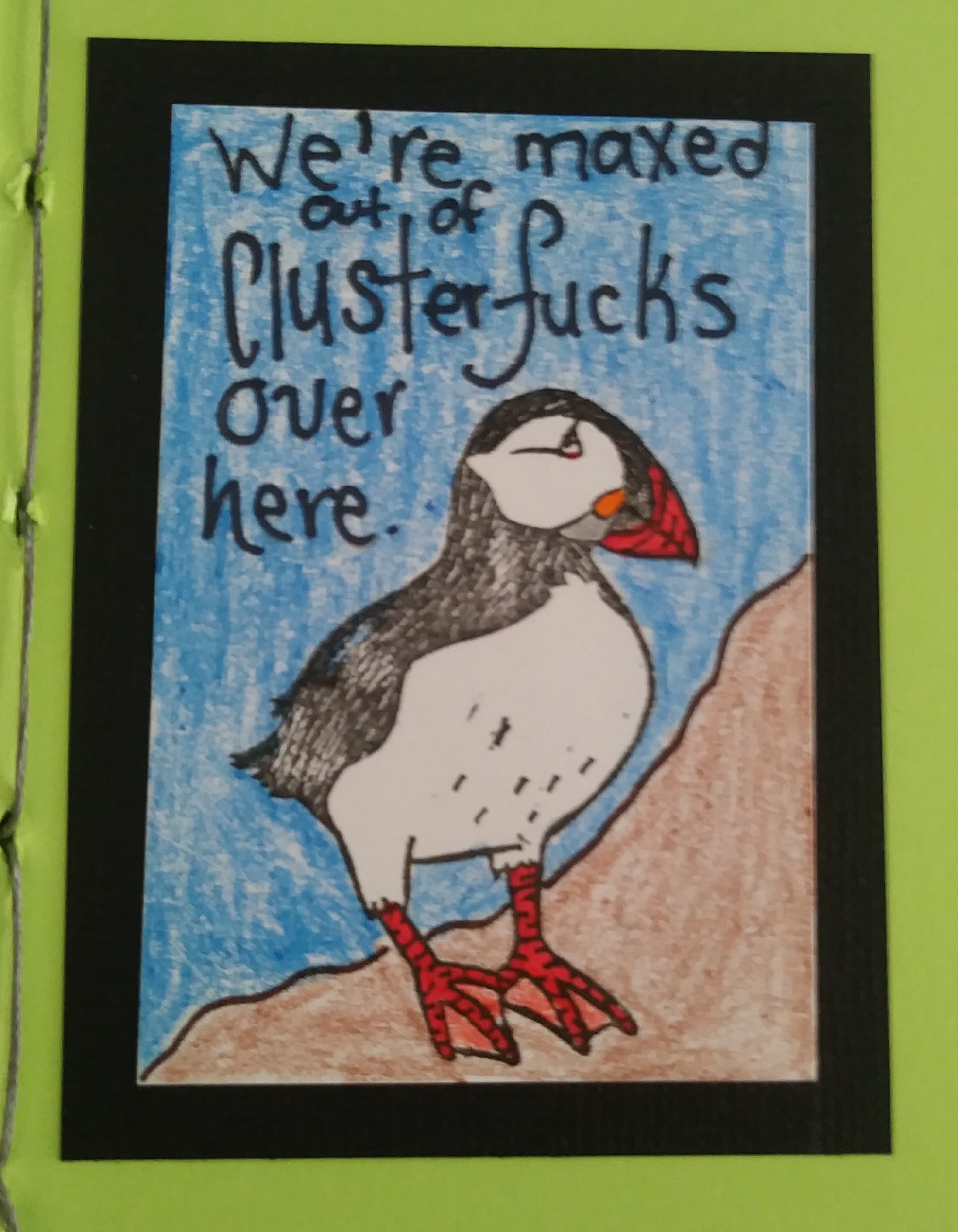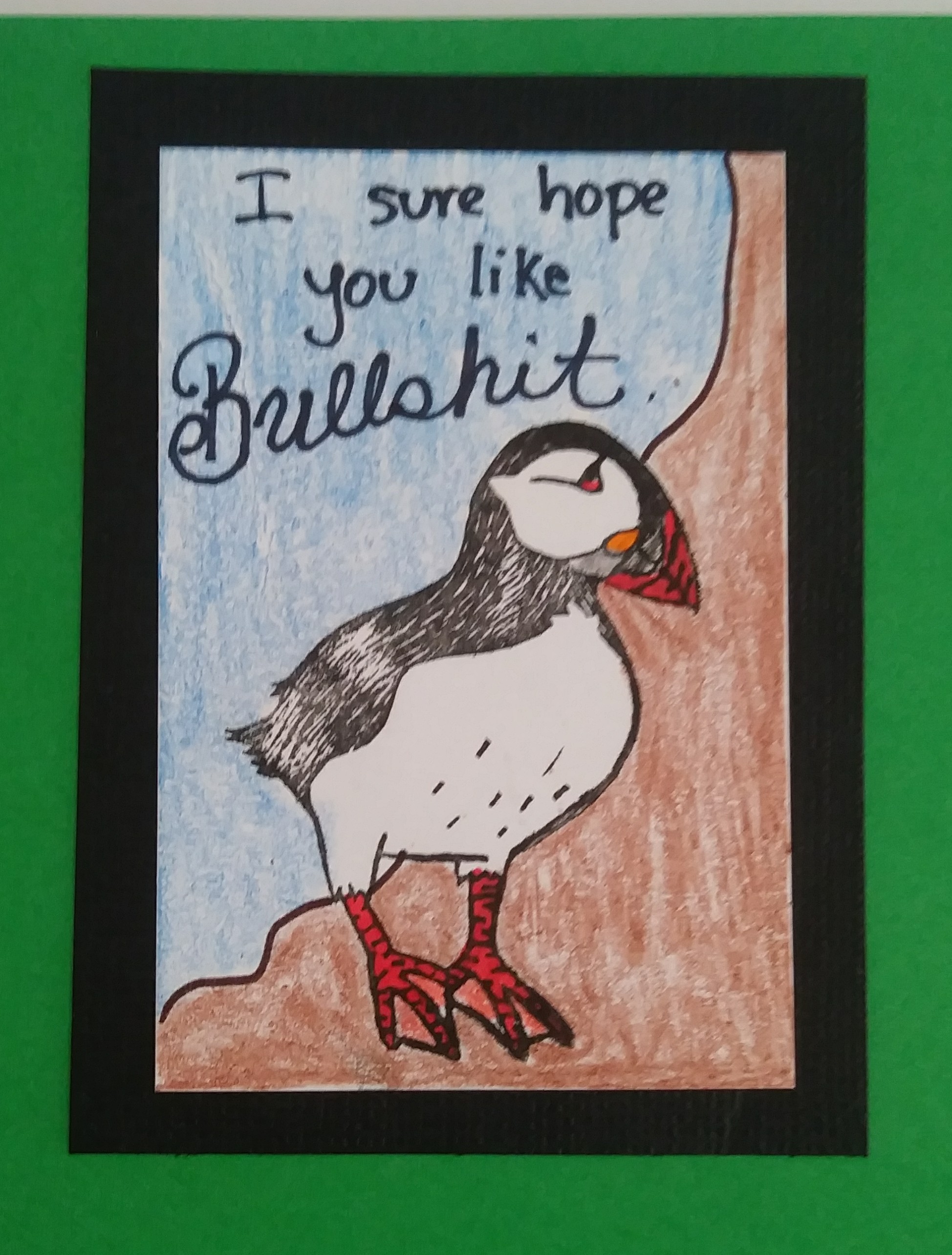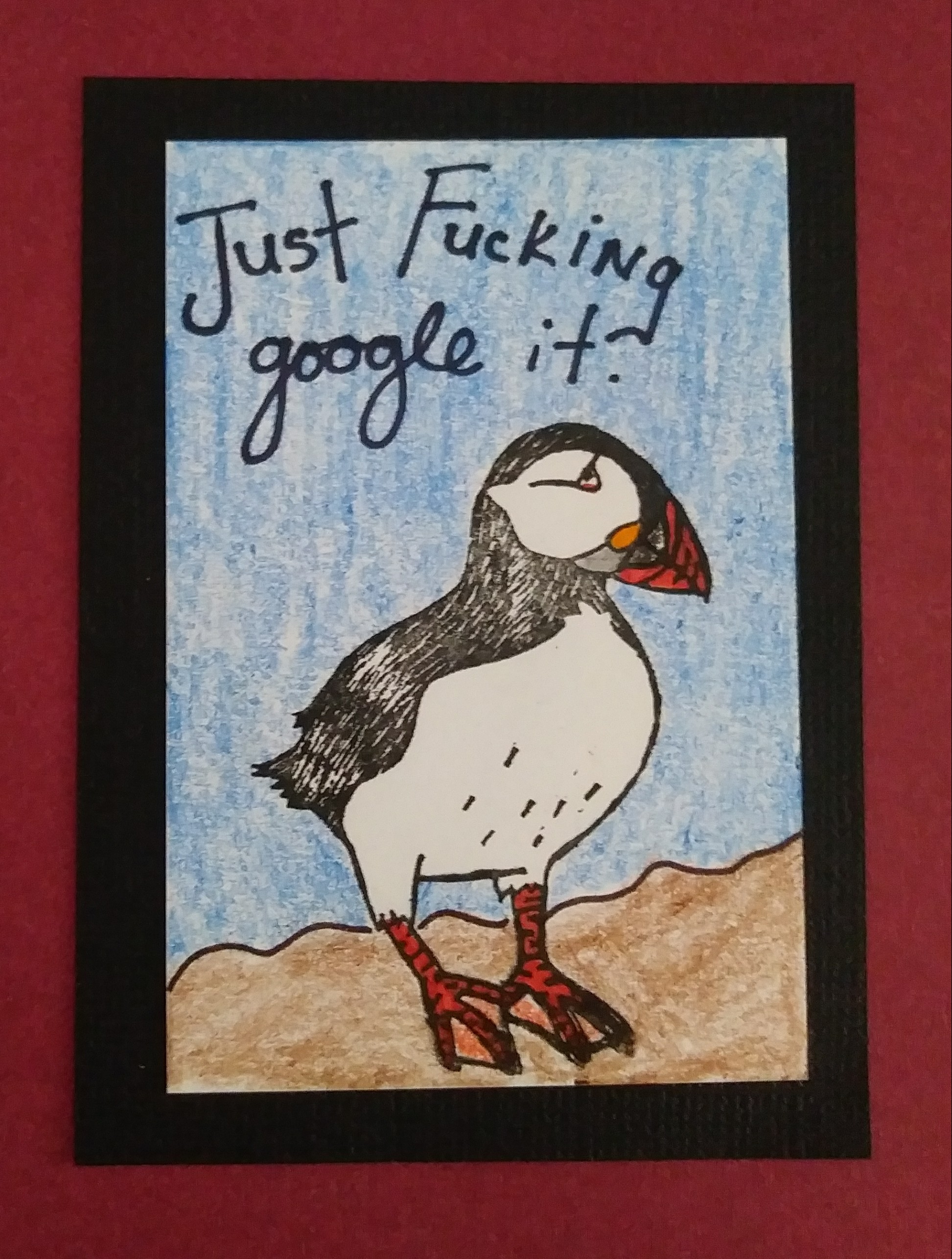 The journal is bound in copic stitch. I believe I put 4 signatures with like 4 pages each.
Here are all those effin puffins all together!