We ran out of chocolate, not a square in the house. That's a recipes for disaster in times like these. Heck, at any time!
Thankfully I know how to make allthethings, heh.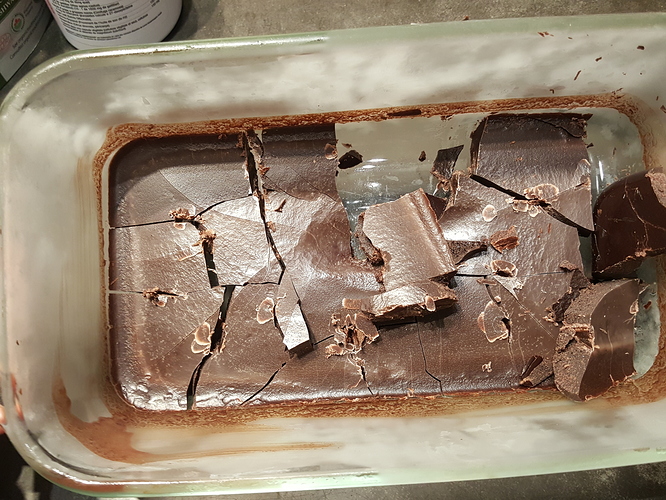 Melt some coconut oil (I have the sort that does not taste like anything, it's "Deodorized", whatever that means).
Mix in some sugar and stir over low heat until dissolved.
Add some cocoa powder, sprinkle in any spices you'd like such as cinnamon, clove, cayenne, whatever.
At this point, you can add any extra ingredients you'd like, so long as they are not wet because that will cause separation. Dried fruit, crushed nuts, candy pieces, marshmallow, etc etc.
Pour into a container and put into the freezer until set. Break into pieces, store in the fridge or freezer.
It is super delicious. Usually I can resist having more than one square every day or so but not this stuff, I keep nibbling. I'm making myself sick with the stuff, it's that good!