I hope I am doing this right and that this counts for the challenge. I do not normally make miniatures. I love looking at them but they are definitely not in my wheel house. I joined a miniature swap thinking it would help me push myself out of my comfort zone and I attempted to make several paper crafted items and failed. So, I turned to sewing since I feel more confident in that.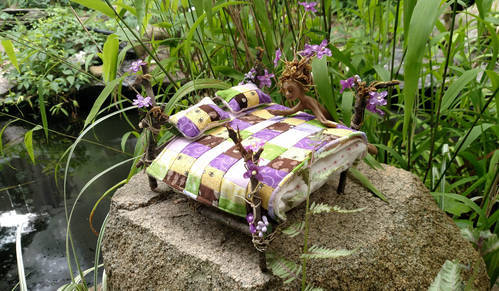 This was made in 1:6 scale. I ended up having a lot of fun making it. I scaled the bed to be a Queen sized bed. I made it with twigs from my yard and thin wire. I wrapped fake flowers to cover the wires and make it more whimsical. I took pictures near my pond where I imagined a fearie would set up. If you look closely you can see a twig faerie leaning over it.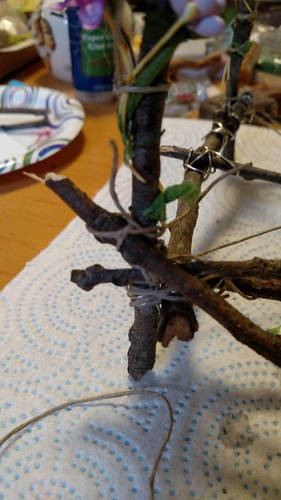 Then I sewed the mattress with fluff and make a set of sheets. It was my first time using the fancy stitches on my machine so I was pleased with that. I patchworked the tiny quilt and pillows with scrap fabric.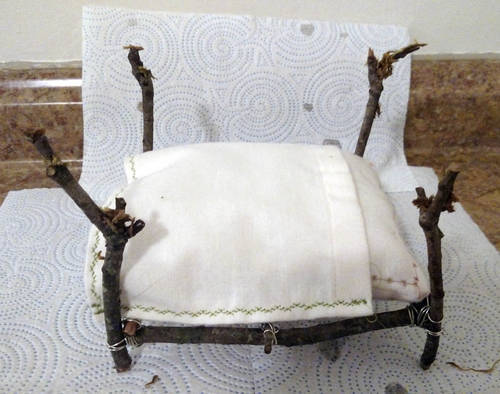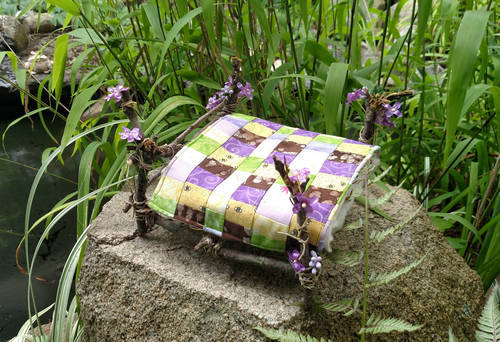 Thanks for checking it out!